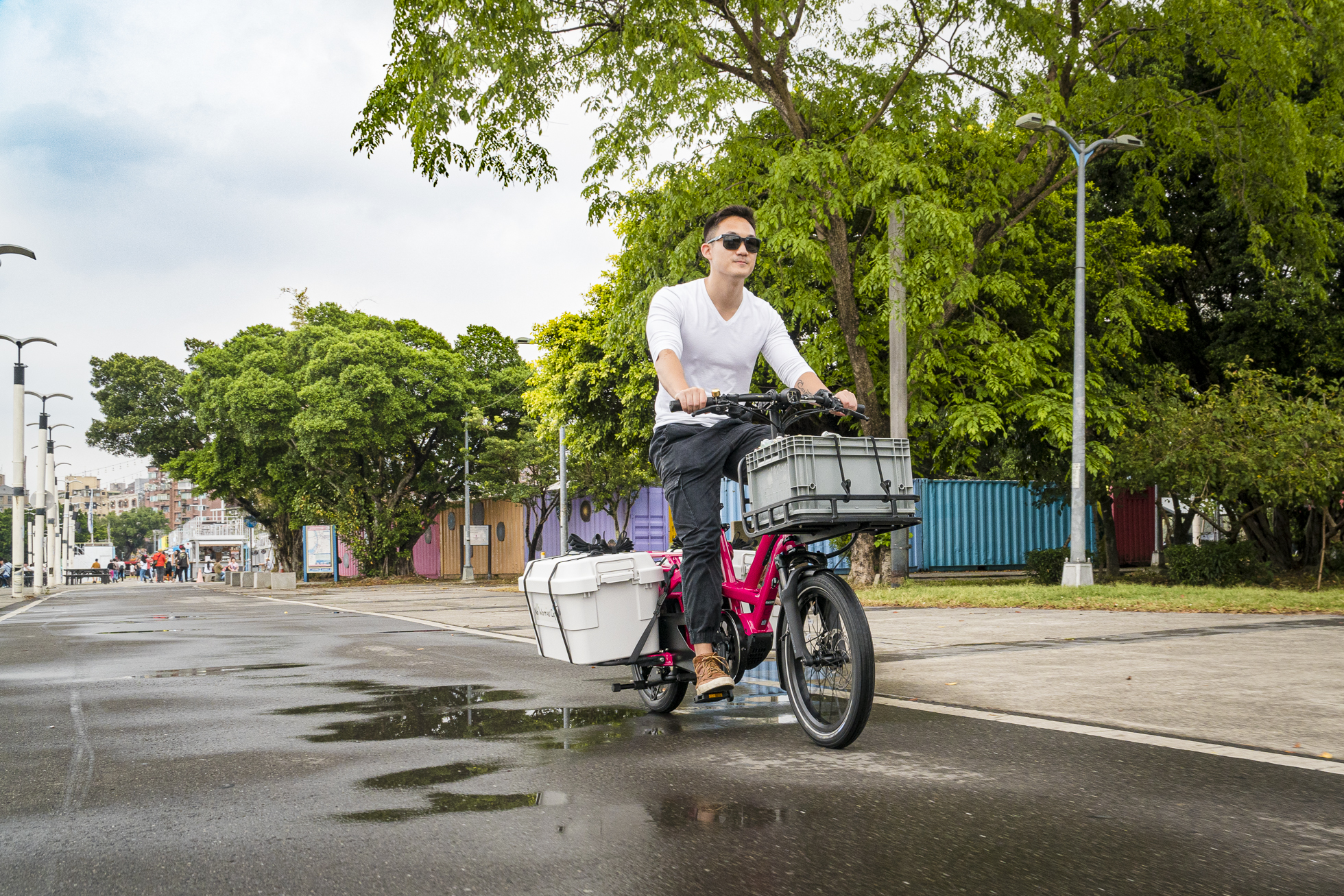 Meet the GSD
The GSD is a heavy-hauling e-bike that's surprisingly small and easy to handle. With a maximum gross vehicle weight of 200 kg (440 lb) and tons of cargo-carrying accessories to choose from, the GSD can handle whatever you throw at it. The only question is, when a bike is this fun to ride, does it really count as work?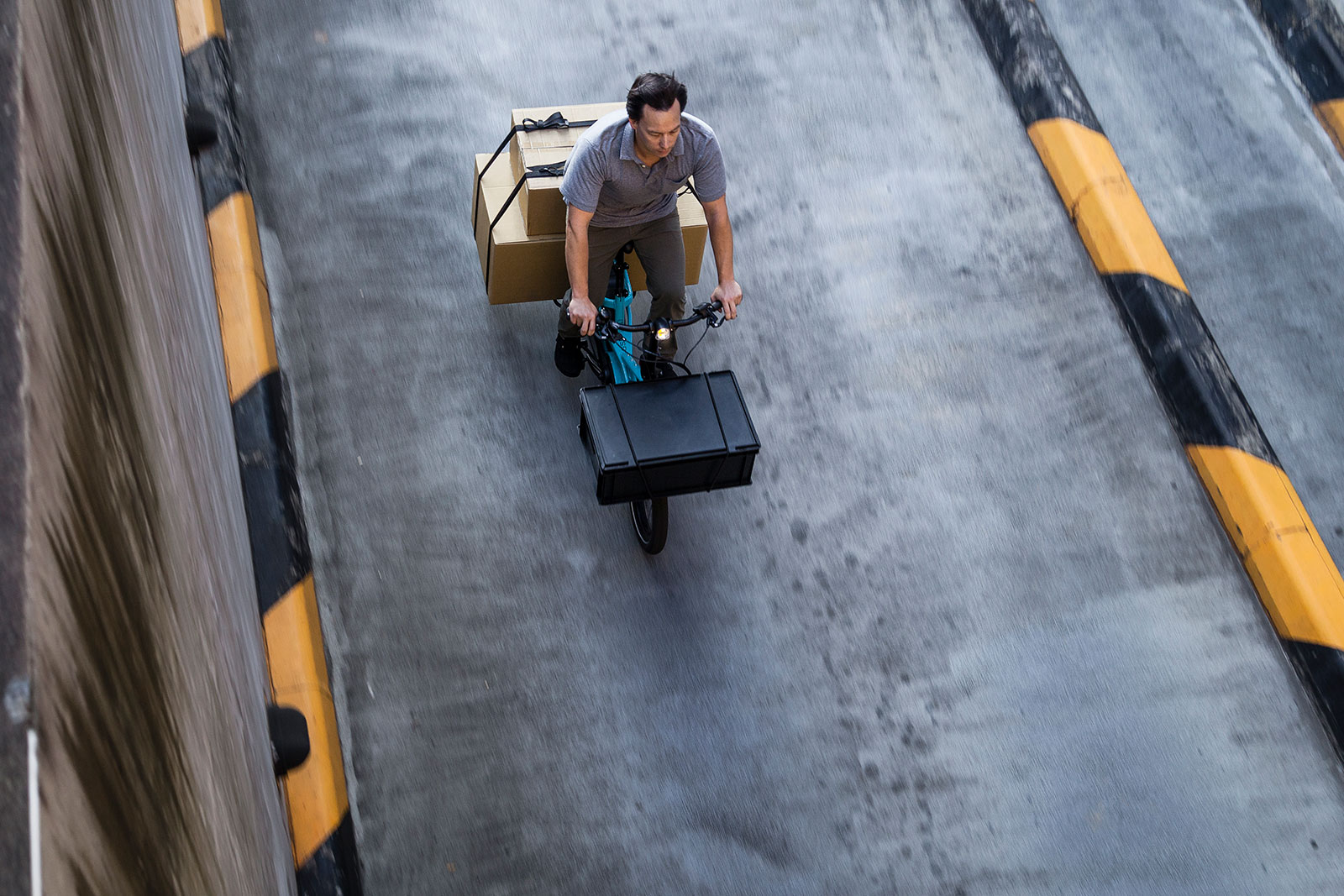 Load 'Em Up
Despite its city-bike footprint, the GSD boasts cargo-bike capacity, with a maximum gross vehicle weight of 200 kg (440 lb). That's enough to haul loads of catering trays, beverage crates, heavy boxes, or whatever else makes your business tick. Need to transport passengers? The GSD's burly frame-integrated rear rack can carry two kids or one adult.
Share the Load
When you own a bike as useful as the GSD, you'll want to make sure the whole team can ride it. The GSD resizes in seconds to fit riders from 150 to 195 cm (4'11" to 6'5") without tools. That means when it's time to Get Stuff Done, any member of your team can be on the road without delay.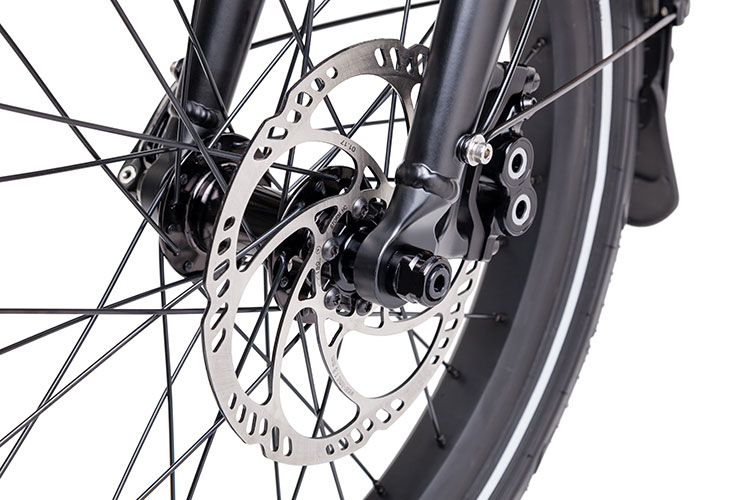 Built to Last
The GSD is made from high-quality parts like the best-in-class Bosch motor system, Magura hydraulic disc brakes, and Schwalbe puncture-resistant tires. Premium components and precision engineering make for a better ride, fewer repairs, and a longer service life. That means you'll enjoy lower maintenance costs and less downtime for years to come.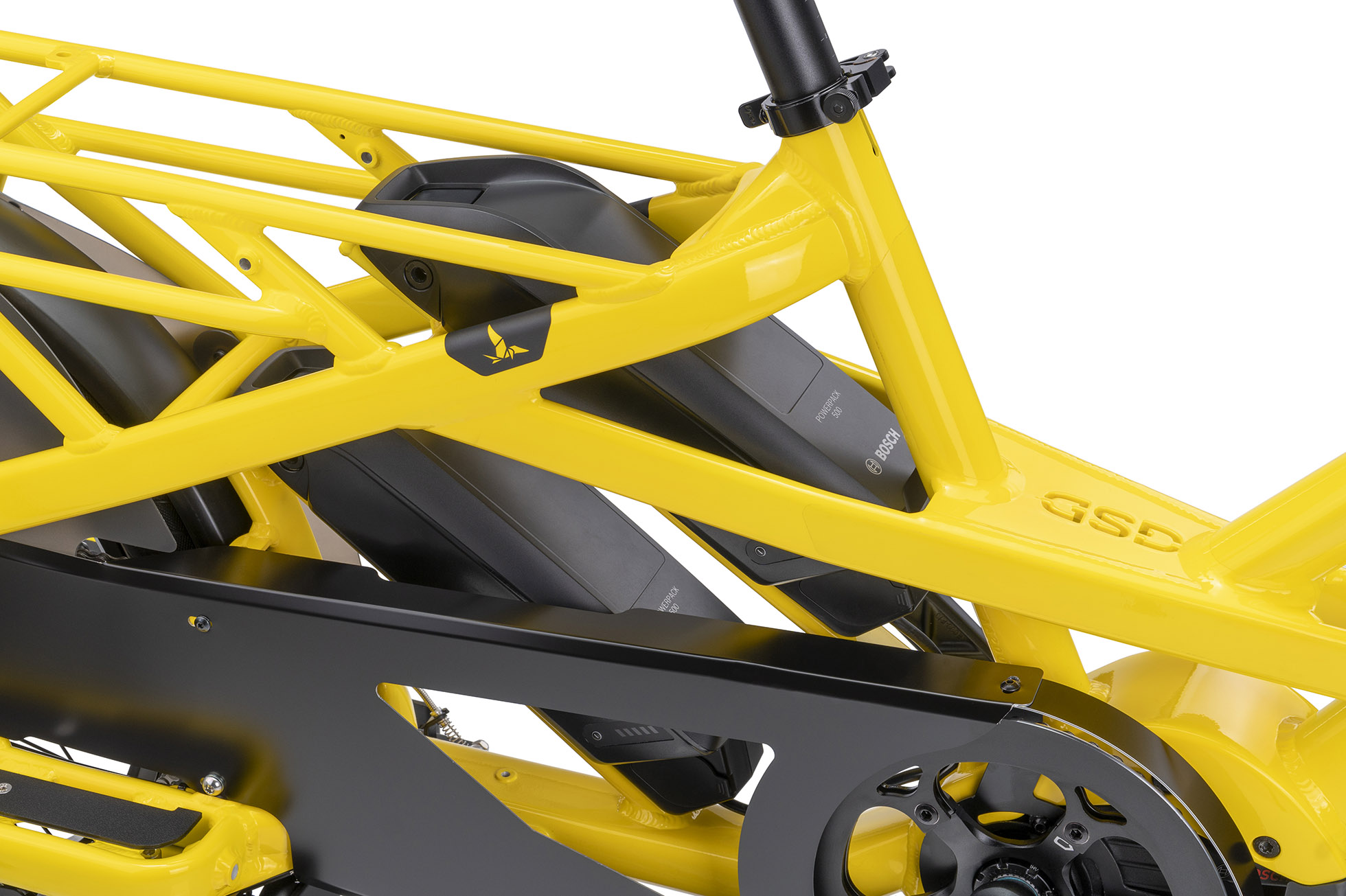 No Range Anxiety Here
The last thing you want is to run out of juice in the middle of a job. No worries with the GSD. It's one of the few bikes equipped with Bosch's latest Dual-Battery technology, which lets you connect up to two batteries for a massive range. That means the bike is likely ready to work two back-to-back shifts on a single charge.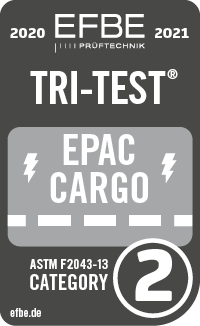 Tough and Tested
A good bike for business needs to be able to take a beating. To make sure the GSD is up for the challenge, we've partnered with EFBE Prüftechnik GmbH, one of Europe's leading bicycle test laboratories, to test the GSD frame and fork to 200 kg (440 lb). EFBE helped us create a custom test for the GSD based on upcoming cargo bike standards and the GSD's enormous cargo capacity.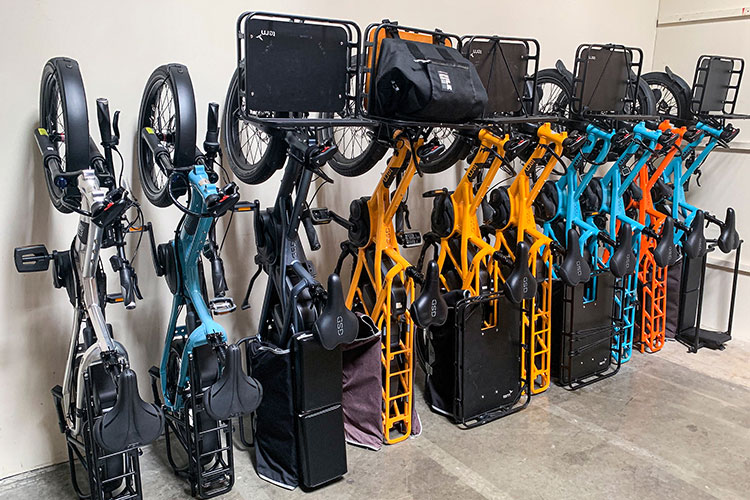 Small-Space Friendly
The GSD handles maximum loads while taking up minimal space. It's easy to park vertically and takes up about as much floor space as a potted plant. Store your bikes indoors for safety, without having to invest in new parking infrastructure.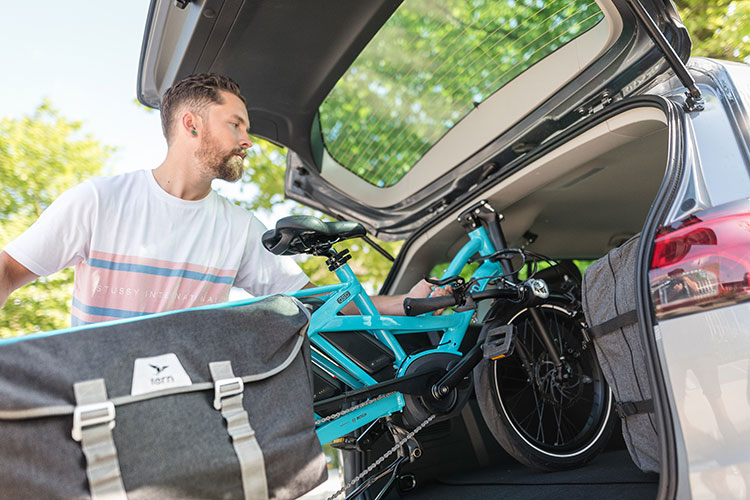 Easy to Transport
The GSD is the same length as a standard bike, but there are lots of places standard bikes can't fit—like car trunks. That's why we designed the GSD to pack down to 1/3rd its volume in seconds. When you need to deploy your GSD to a far-away worksite or take it in for a repair, just flat fold it and stick it in the back of a van or SUV.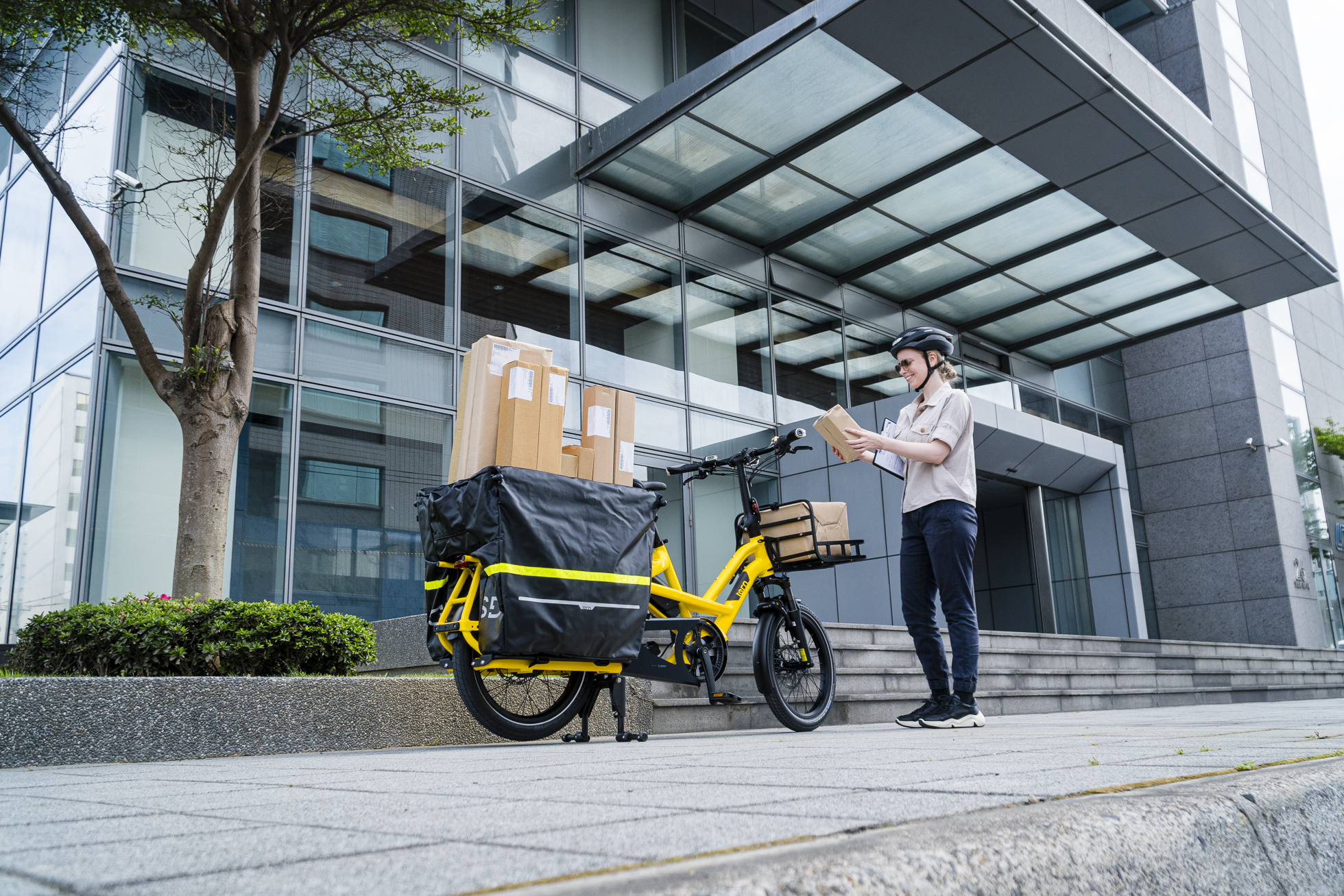 Gear Up for Work
We've created all kinds of cargo-carrying gear to help you get the most from the GSD. From spacious panniers to sturdy front racks, our ecosystem of GSD-specific accessories will let you carry just about anything you need to get the job done.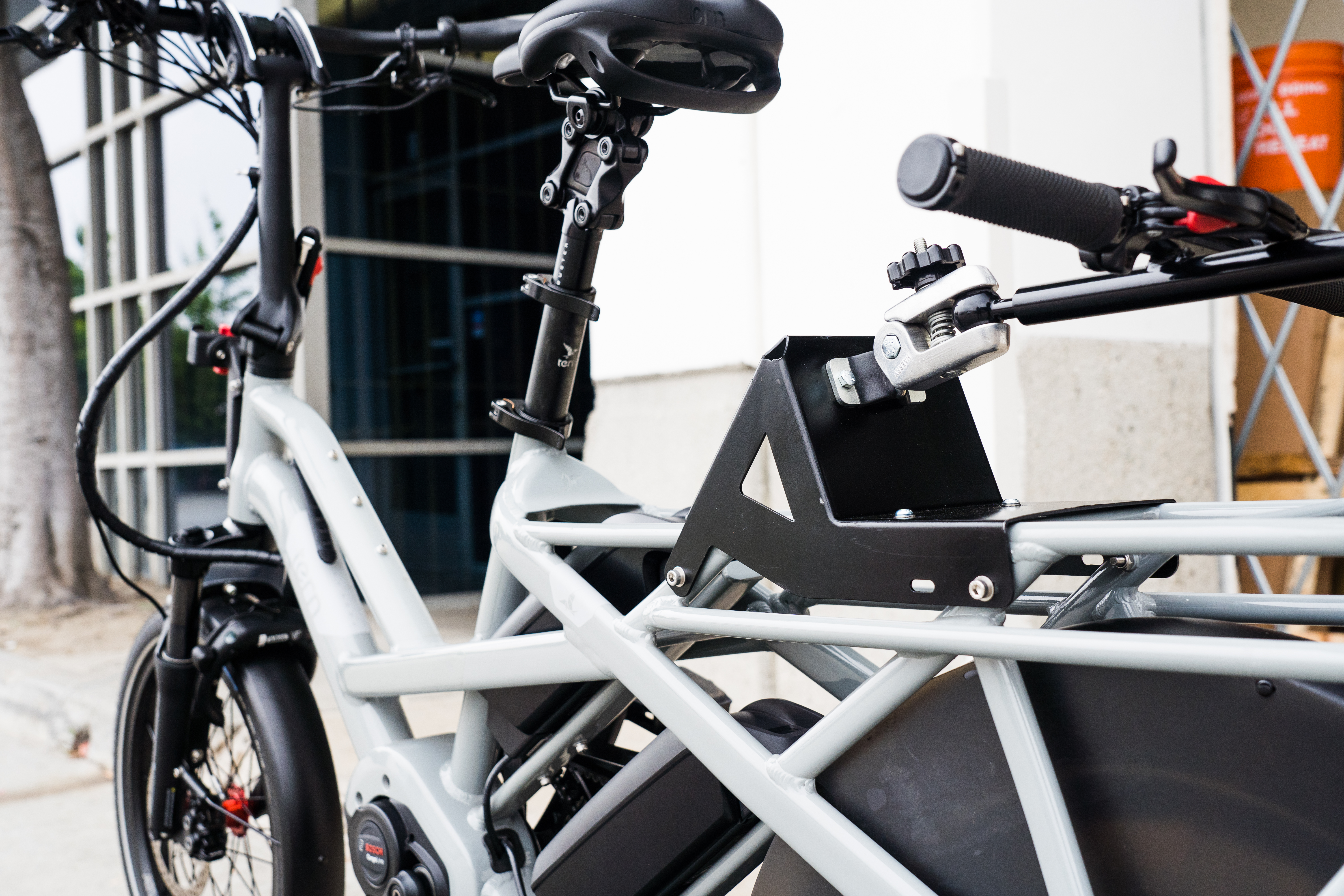 Power Couple
Need to move something that won't fit on the GSD? The GSD + Carla Cargo trailer combo is a modular cargo solution that can handle XL loads of bulky and irregularly shaped cargo. A Tern-designed hitch makes it easy to connect the Carla to the GSD, creating a sturdy e-bike/tractor-trailer system that is nimble enough to maneuver swiftly through traffic-jammed streets, narrow alleys, and city squares to go where cargo vans and trucks can't.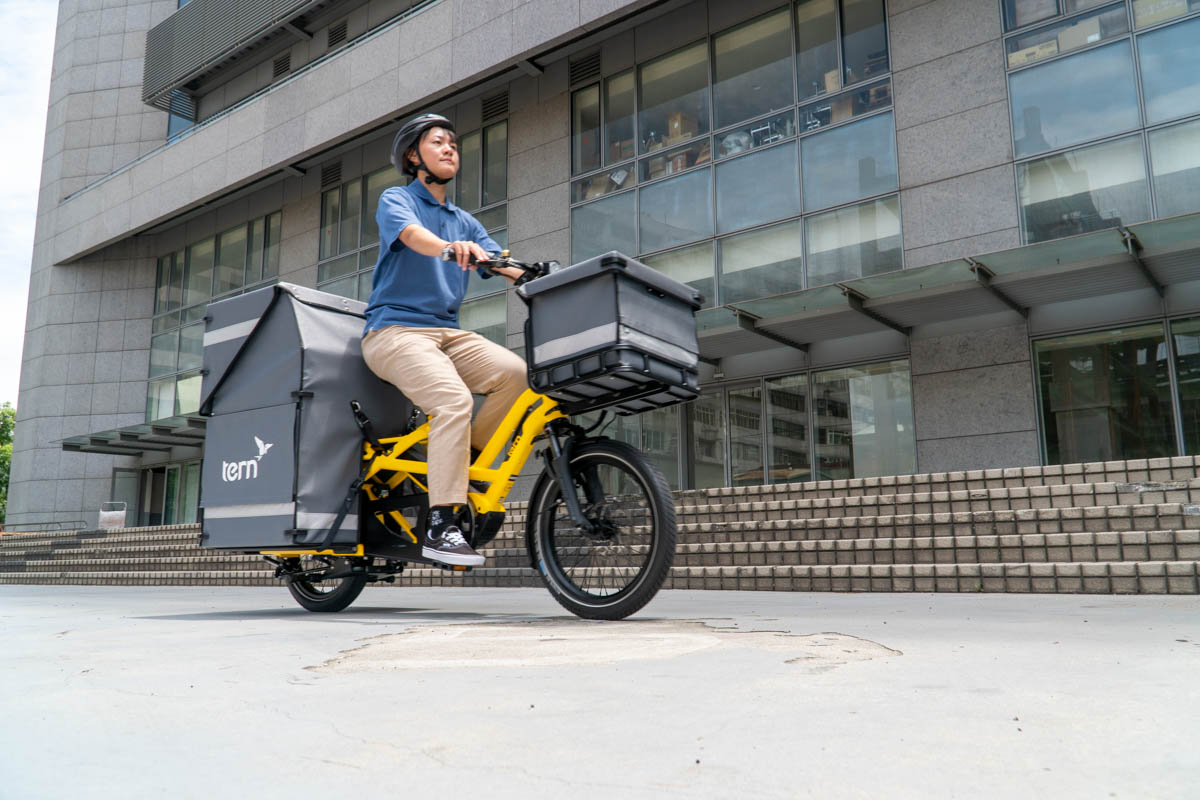 Take Advantage of Tern Cargo Boxes
Use the Cargo Box 275 and Cargo Box 34 to transform your GSD into the ultimate urban delivery van.
Tailor Your E-Bike Solution to Fit Your Needs
Take Advantage of Tern Accessories and Customization Options
Tern provides a diverse mix of custom accessories that can be mixed and matched to meet a wide range of prices, cargo volumes, and weight requirements. And even our accessories can be customized, say if you need a specialized rack to carry a non-standard-sized crate. So let us know if you want to add company decals, logos, or even a personalized frame color. We are here to match your creativity and ambition.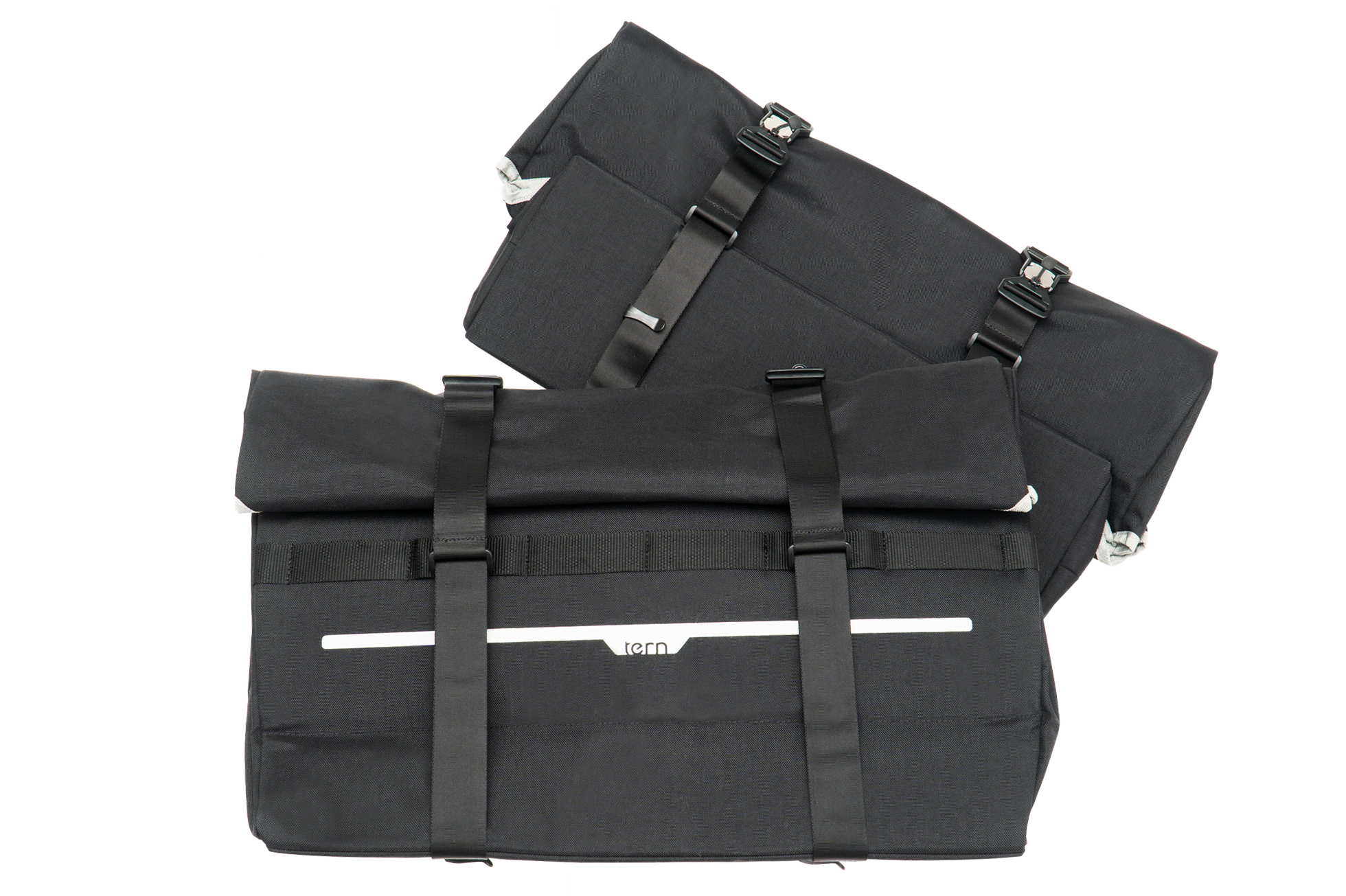 Cargo Hold 52 Panniers
Storm Box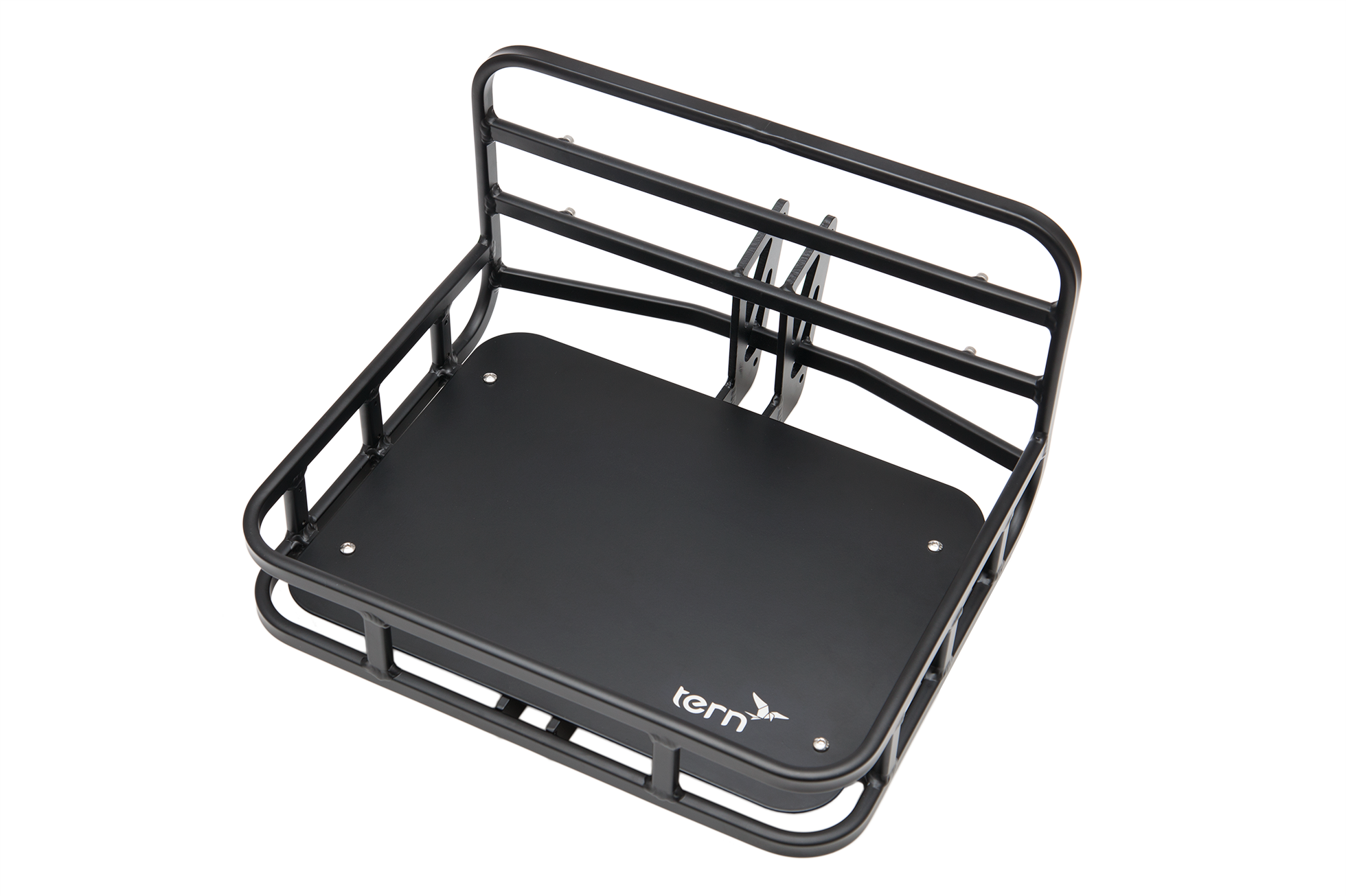 Transporteur Rack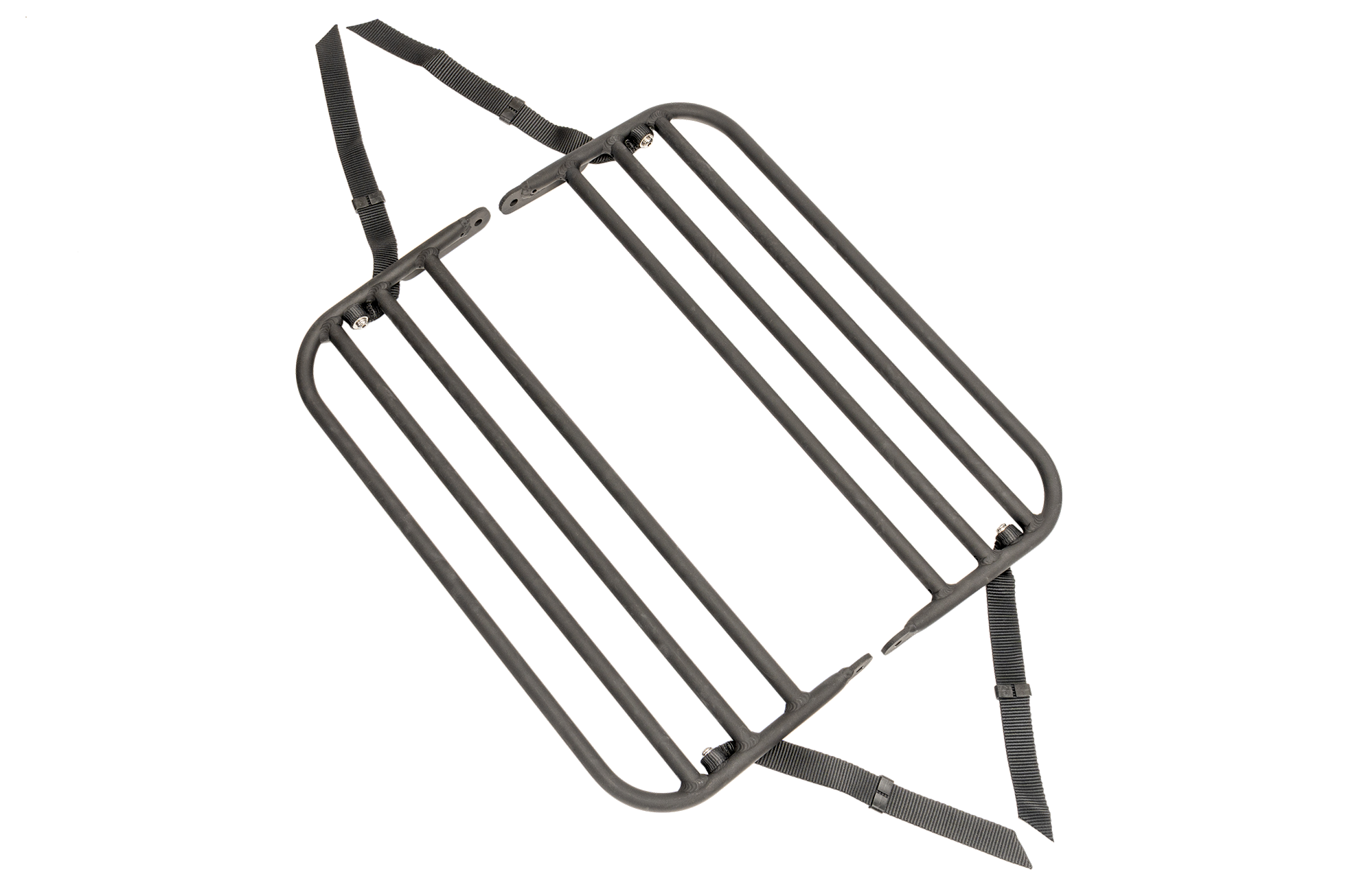 Sidekick Doublewide Decks
Details
Models, colors, and specs may vary from market to market. Contact us for more information.
General Info
---
Colors
Satin Black, Beetle Blue, Dark Sage, Tabasco, School Bus Yellow, Dragon Fruit, and Rhino Grey
Weight
33.58 kg (74.03 lb) - 37.26 kg (82.14 lb)
Suggested Rider Height
150 - 195 cm (4'11" - 6'5")
Max Rider Weight
120 kg (264 lbs)
Max Gross Vehicle Weight
200 kg (440 lbs)
Bike Info
---
Frame
Tern GSD, 6061-AL, patented MultiTruss design, EFBE Tri-Test approved: 200 kg
Motor
Bosch Cargo Line
Battery
Bosch Dual Battery system, 500 Wh or 1000 Wh
Range
Up to 206 km (128 mi)
Frame Lock
ABUS lock, keyed-alike with Bosch battery