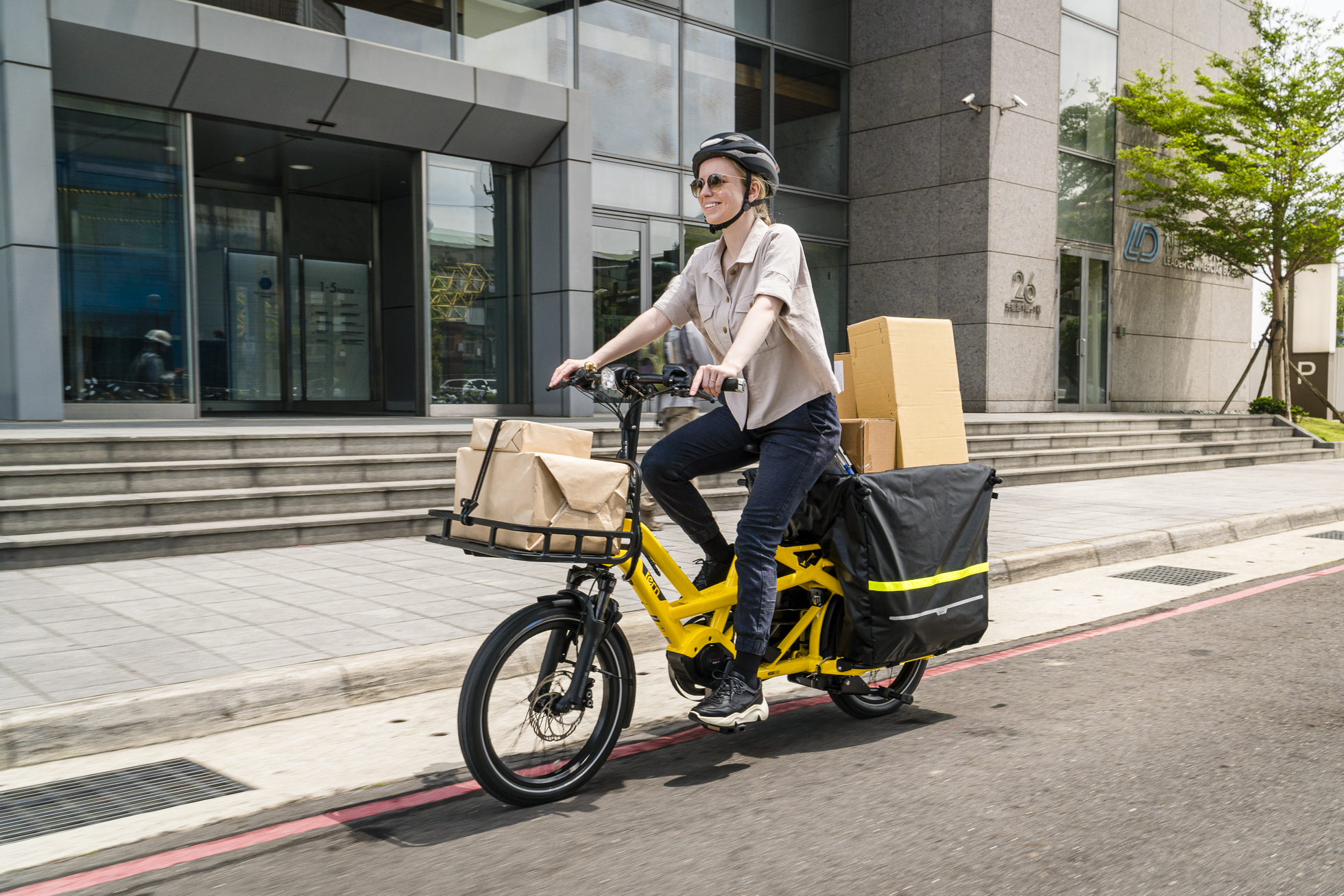 E-Bikes for Deliveries
The right e-bike can make deliveries faster, cheaper, and easier.
5 Reasons to Switch to E-Bikes for Deliveries
1. Make Faster Deliveries
Traffic jams can disrupt your business, causing delays and unhappy customers. But e-bikes can cycle around gridlock and ride right up to the destination—even in narrow alleyways. Plus, riders spend little or no time hunting for parking.
2. Reduce Expenses
How does "Save around $3000 a year" sound to you? Compared to cars, e-bikes are cheaper to maintain and operate. In fact, your one-year savings from a single e-bike may be enough to pay for the bike itself. Plus, switching to e-bikes insulates your business from fluctuating energy prices.
3. Avoid Additional Fees
Unlike cars, e-bikes don't require a driver's license or special registration fees. And because e-bikes can be parked virtually anywhere, you also save on parking—and the inevitable parking violations you'd rack up with a van.
4. Simplify Fleet Management
A single car parking space is big enough to hold a small fleet of e-bikes. And you may be able to give up the parking space entirely. Just bring the bikes indoors, park them vertically, and worry less about leaving vehicles outside. Plus, the bikes fold down to a more compact size, so you can transport several at a time in a van or truck.
5. Promote Your Brand Locally
Local residents will appreciate that you're not polluting their air and clogging their streets. And with their distinctive looks and optional branding for accessories, the bikes are sure to make a great impression.