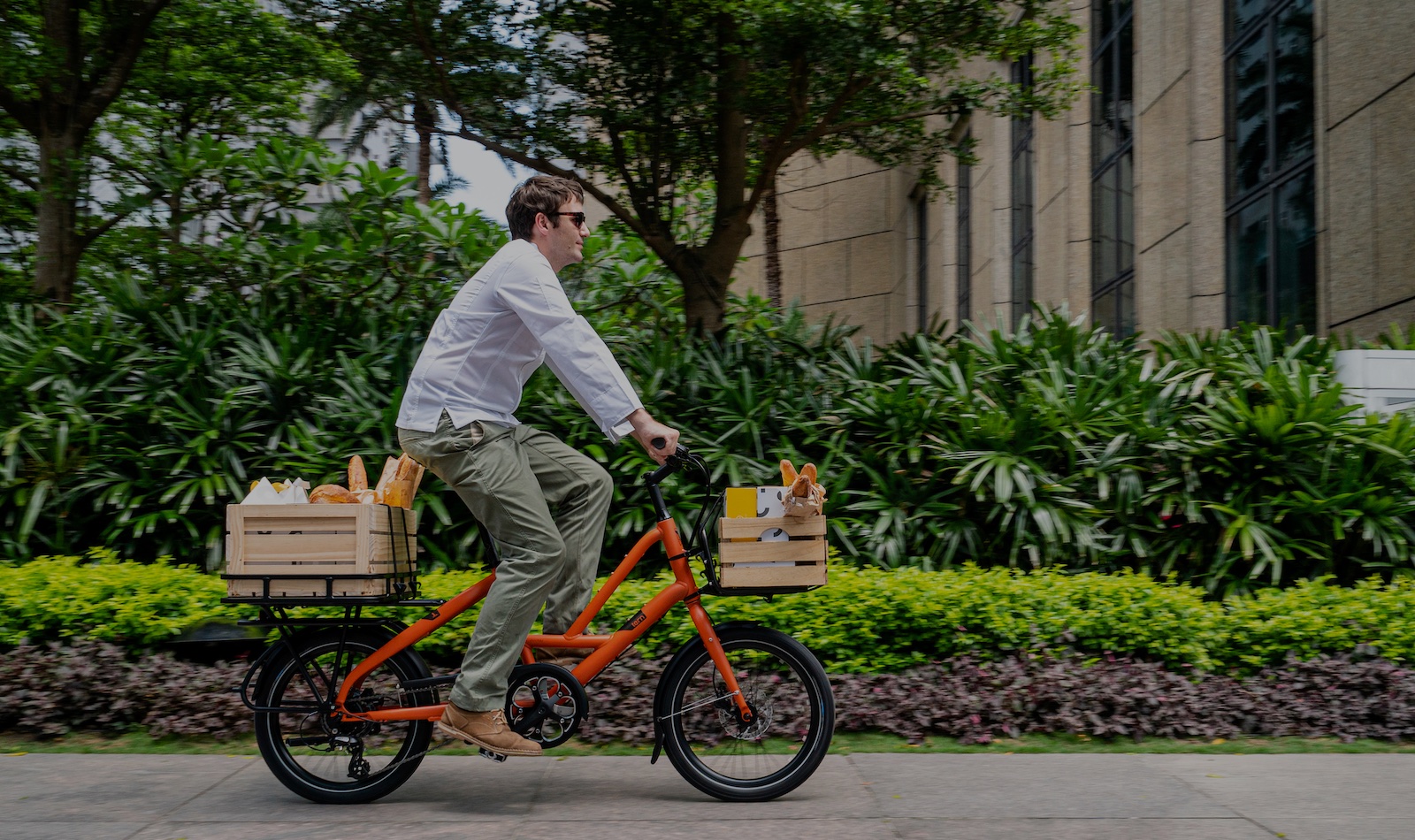 Meet the Short Haul
The Short Haul is a compact cargo bike ideal for small businesses looking for a simple and inexpensive way to enjoy the benefits of a cargo bike. Designed to be practical and uncomplicated, the Short Haul is easy to ride, low maintenance, and can be configured to carry all sorts of cargo using Tern's ecosystem of accessories.
‌
Deliveries
---
The right e-bike can make food and grocery deliveries faster, cheaper, and easier.
Learn More
‌
Hospitality
---
A fleet of well-equipped e-bikes at your hotel or resort can enhance the guest experience and add tons of value.
Learn More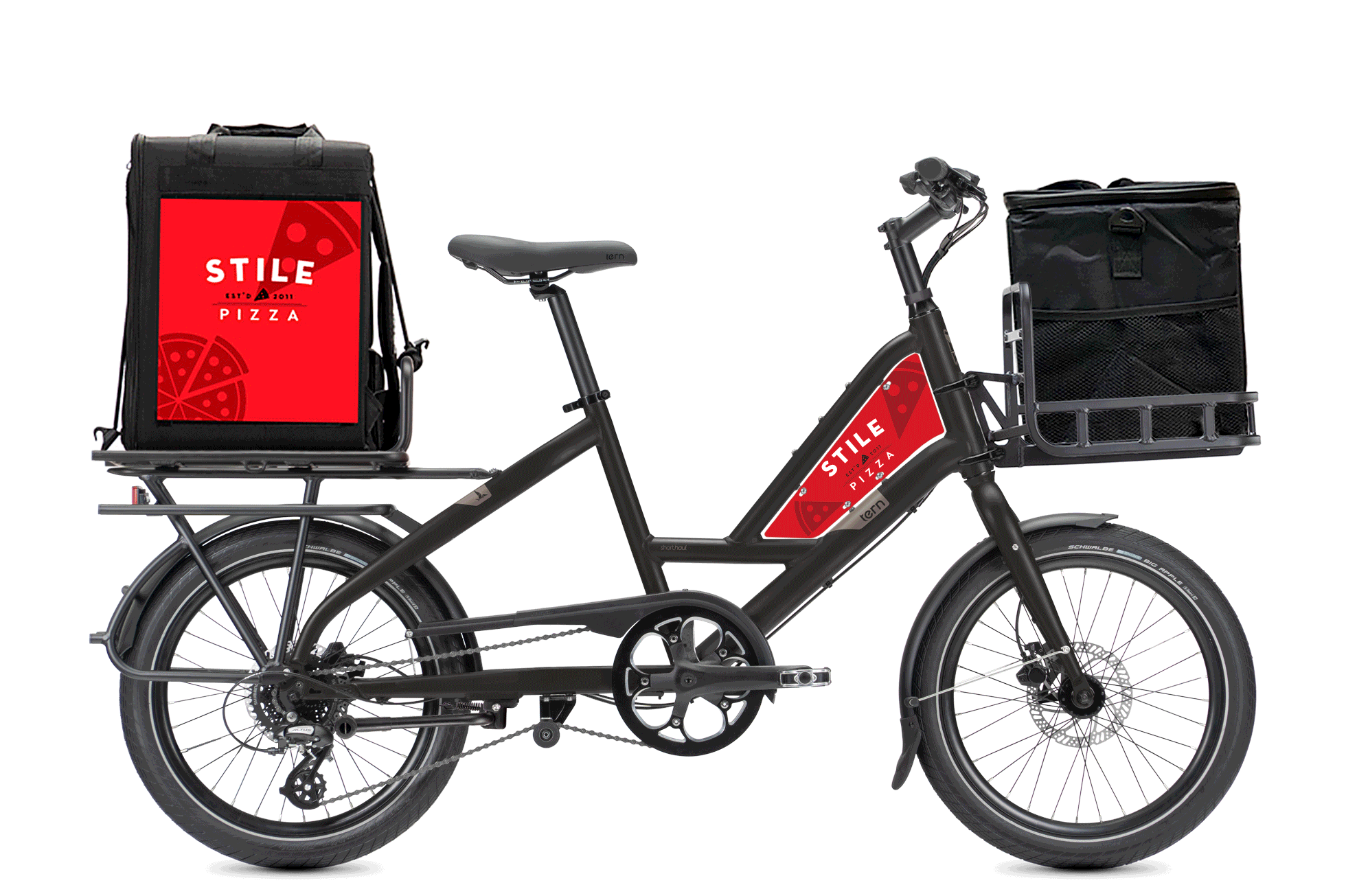 Fits Any Business
The Short Haul is one of the most inexpensive cargo bikes on the market, and one of the easiest to care for, making it affordable for just about any business interested in enjoying the benefits of a cargo bike. And with access to Tern's ecosystem of accessories, it's easy to tailor the Short Haul to YOUR specific needs.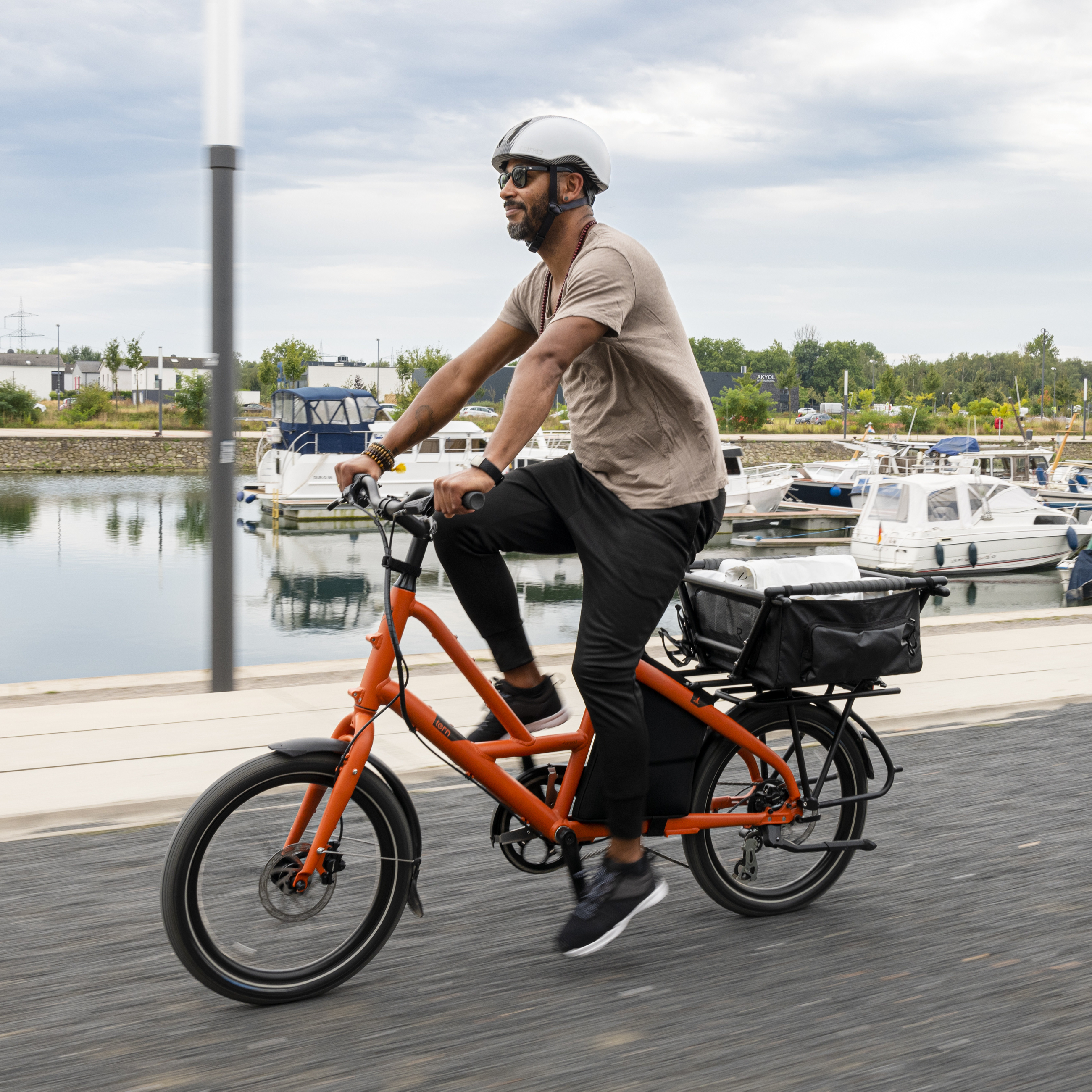 Easy to Ride
While cargo bikes can be intimidating and unwieldy, the compact Short Haul provides an inviting, easy-going ride. Shorter than a city bike, the Short Haul has a long wheelbase for a more stable ride, making it easier to maneuver through urban settings. Adding cargo only makes the bike even more stable due to its low center of gravity. And the low stepover frame makes it easy for riders to control the bike and cargo when getting on and off.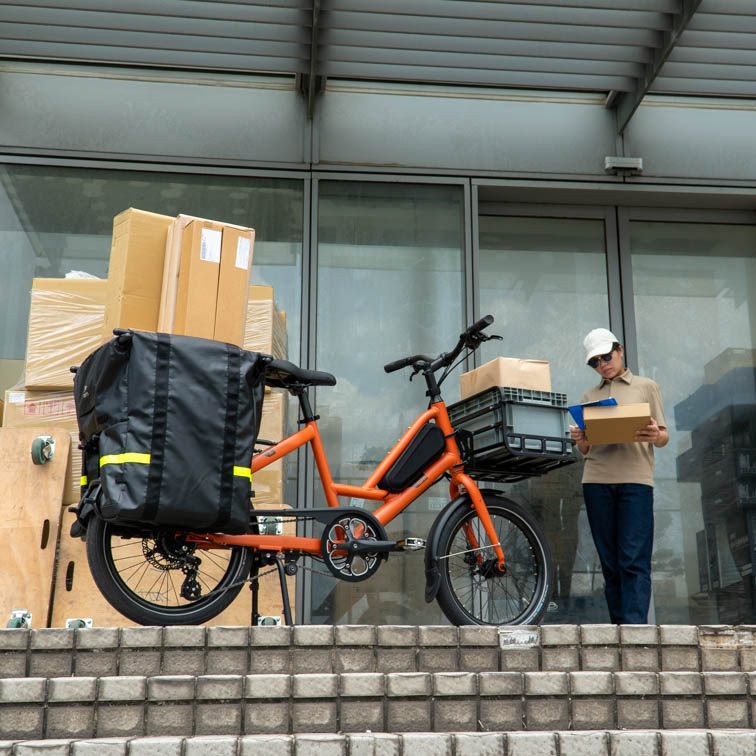 Supports Plenty of Cargo
The Short Haul's extra-long rear rack supports up to 50 kg (110 lb), while an optional front rack can carry an additional 20 kg (44 lb), meaning the bike can be outfitted to haul anything from a stack of pizzas to large grocery orders. And with Tern's ecosystem of accessories, customers have a wide choice of heavy-duty racks, panniers, baskets, and bags to quickly tailor the Short Haul to their needs.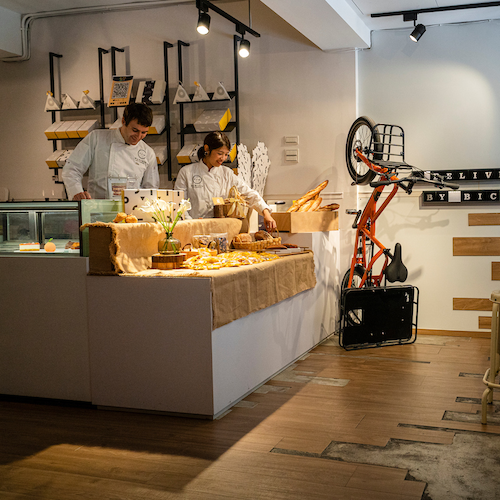 Easy to Store
Cargo bikes can be convenient, but their bulky size can make them a nuisance when not in use. Not with the Short Haul. The Short Haul can be parked vertically, so it takes up about the same amount of space as a potted plant. And at 16 kg, it's easy to carry the bike up a flight of stairs. Even out on delivery runs, the compact Short Haul makes it easy to park in the tight spots other cargo bikes can't.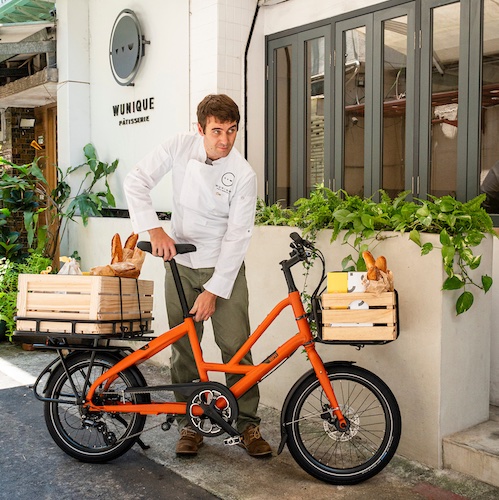 Hassle-Free Maintenance
The Short Haul was designed to provide added value to businesses without any added hassles. The Short Haul features high-quality, long-lasting parts, such as Shimano gearing and puncture-resistant Schwalbe tires. And its simple design means it can be serviced at just about any local bike shop.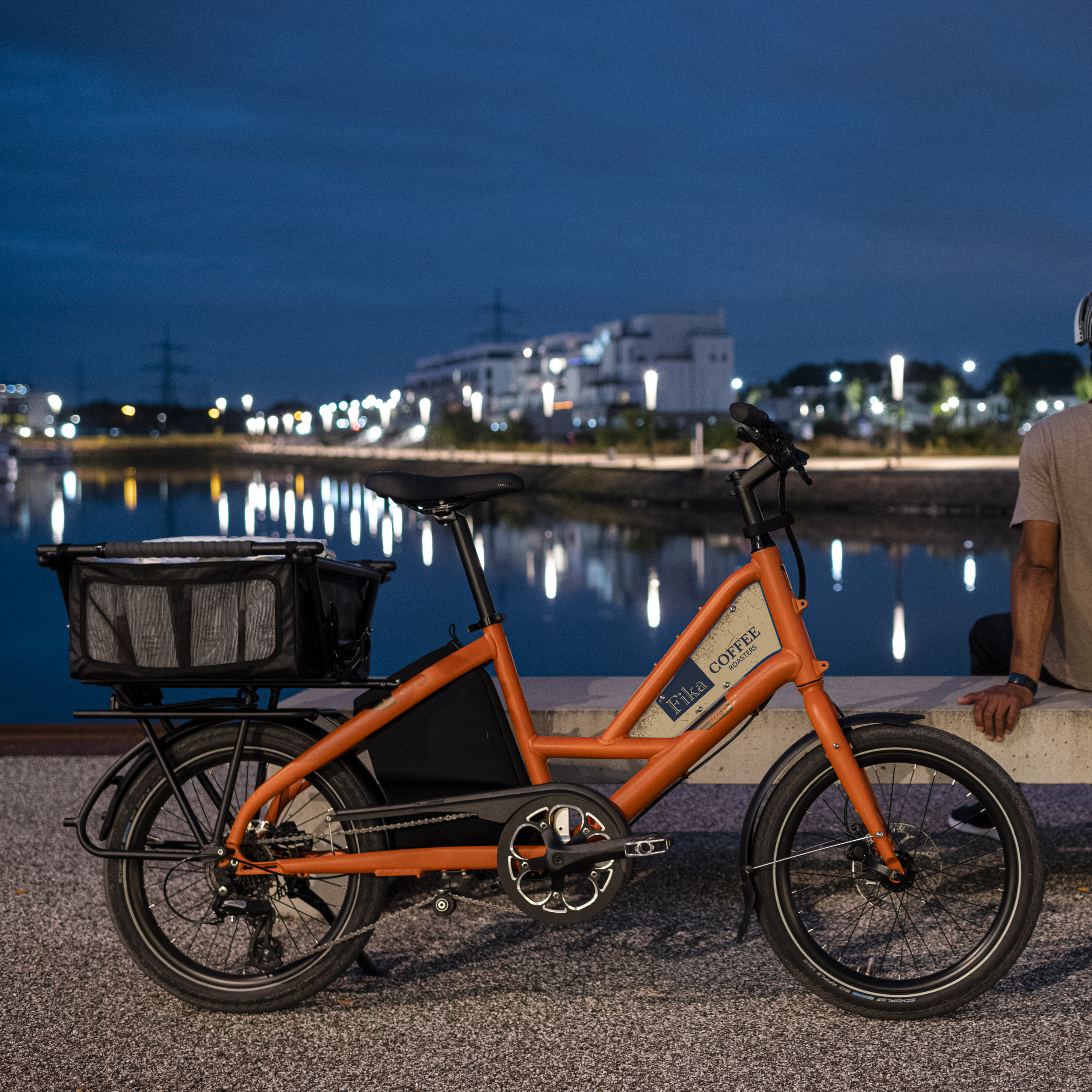 A Brand Ambassador
The Short Haul is simple yet stylish, rugged but attractive. And the frame is designed to hold a customized Branding Board that highlights your company logo and colors, turning the Short Haul into a rolling billboard for your business.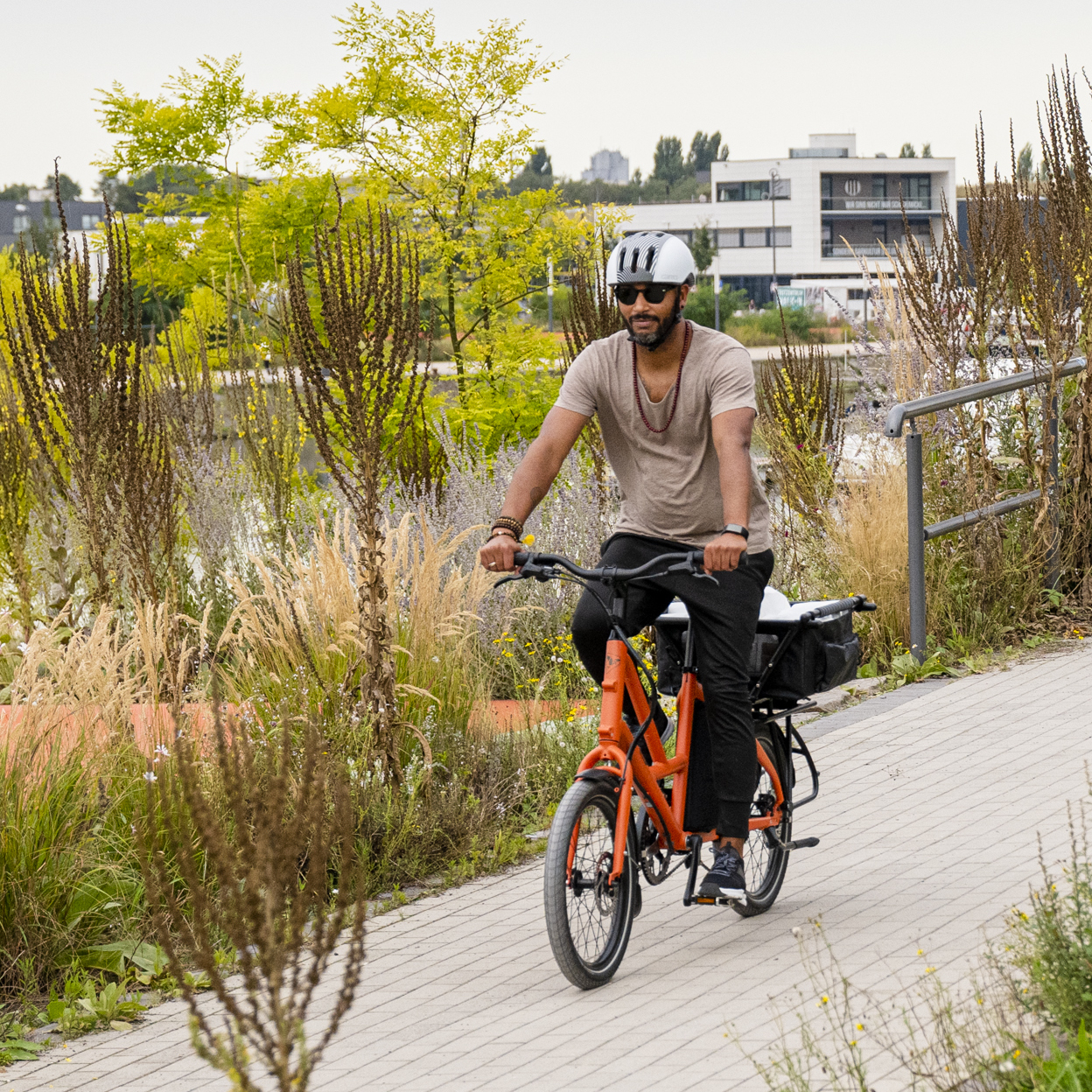 Tough and Tested
The Short Haul is designed extra-sturdy, with oversized tubing to handle strong riders, heavy loads, and bad roads. The bike's load limit of 140 kg (308.6 lb) was also tested and certified by EFBE Prüftechnik GmbH test laboratory, based on the rigorous EFBE Tri-Test.
Tailor the Short Haul to Fit Your Needs
Take Advantage of Tern Accessories and Customization Options
The Short Haul is modular and easy to configure with the right accessories to fit your needs. And Tern provides a diverse mix of custom accessories that can be mixed and matched to meet a wide range of prices, cargo volumes, and weight requirements. Even the accessories can be customized, say if you need a specialized rack to carry a non-standard-sized crate. So let us know if you want to add company decals, logos, or even a personalized frame color. We are here to match your creativity and ambition.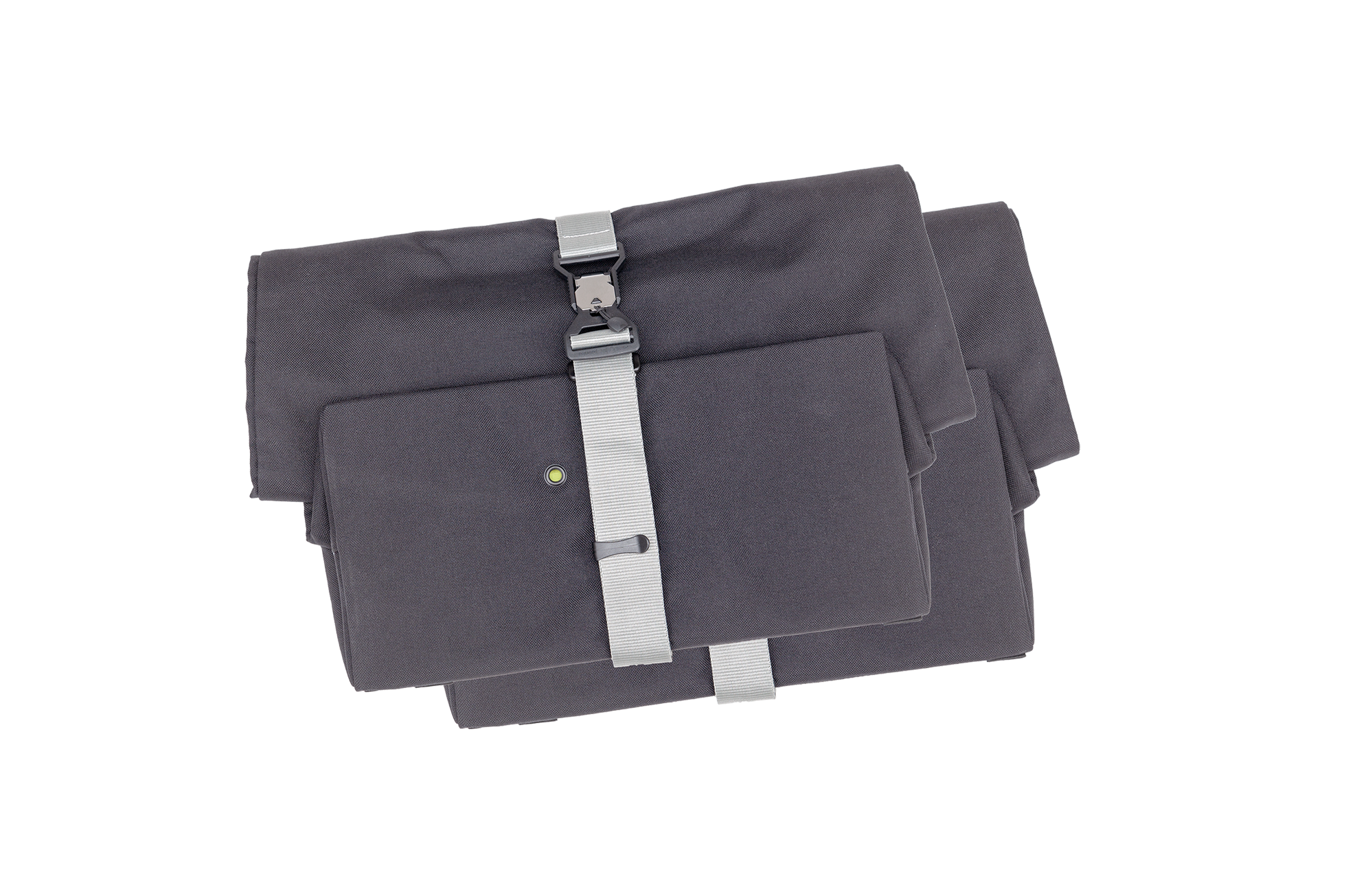 Cargo Hold 37 Panniers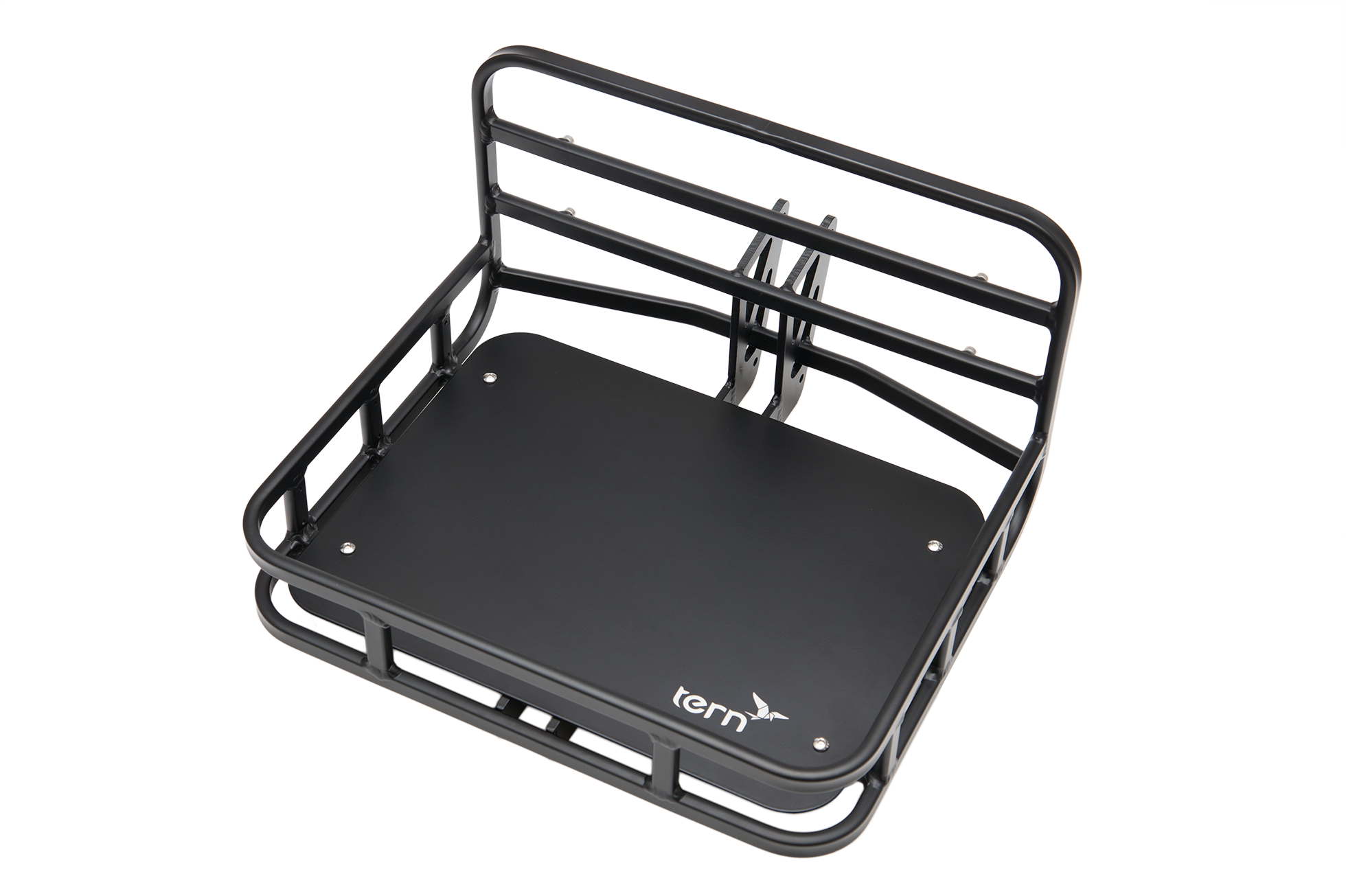 Transporteur Rack
Shortbed Tray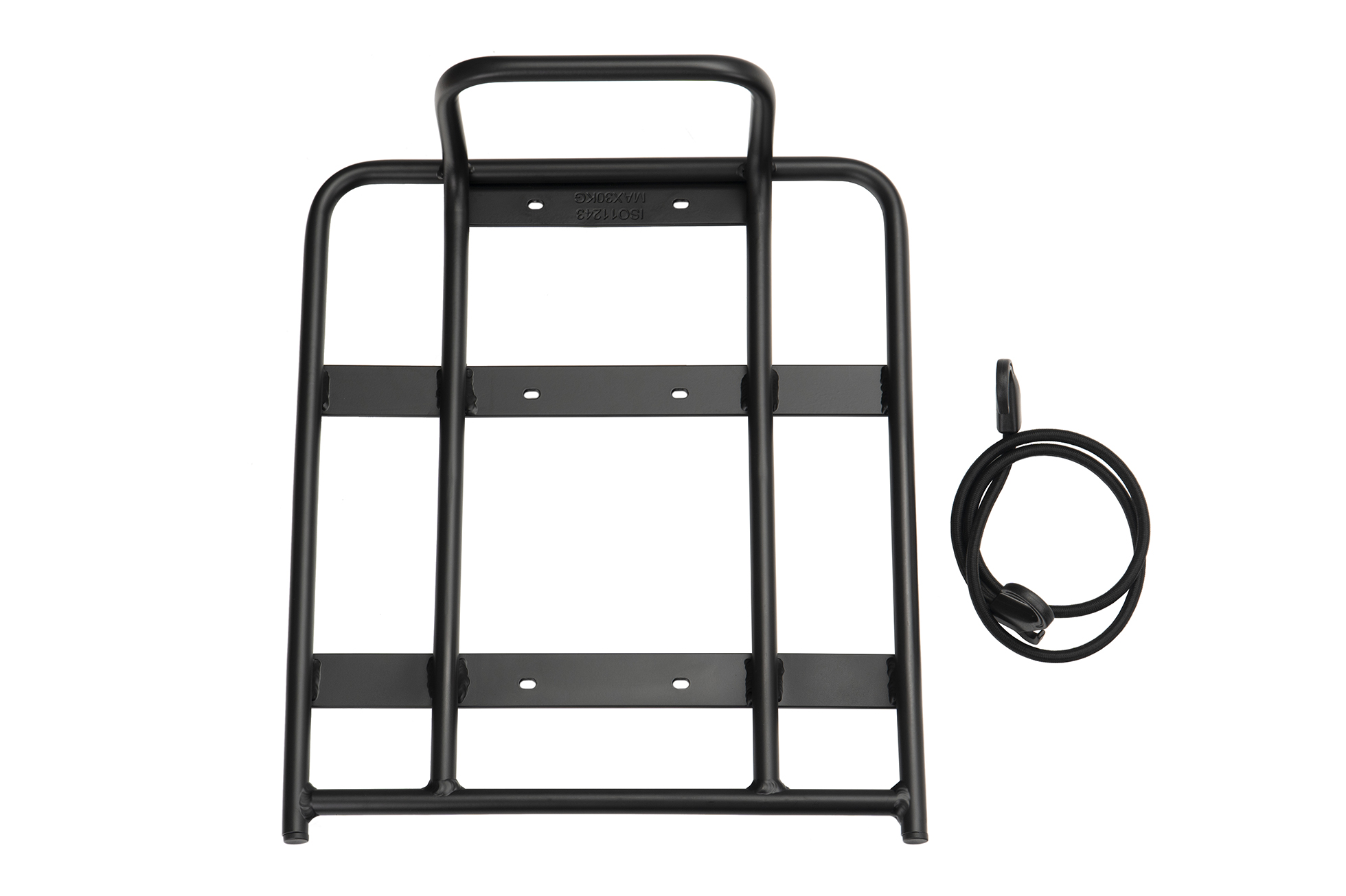 Cargo Tray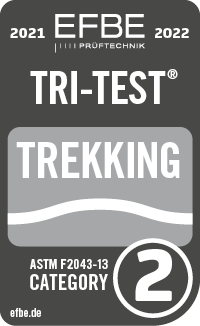 Tough and Tested
A good bike for business needs to be able to take a beating. To make sure the Short Haul is up for the challenge, we've partnered with EFBE Prüftechnik GmbH, one of Europe's leading bicycle test laboratories, to test the Short Haul frame and fork to 140 kg (308 lb) according to the rigorous new German DIN 79010 cargo bike standards.
Details
Models, colors, and specs may vary from market to market. Contact us for more information.
General Info
---
Colors
Tan, Burnt Orange, Black
Weight
16 kg (35 lb)
Max Rider Weight
120 kg. (264 lb)
Max Gross Vehicle Weight
140 kg (308 lb)
Standover Height
490 mm
Bike Info
---
Frame
Tern Short Haul, Patented Design, 6061-AL, EFBE Tri-Test approved: 140 kg
Speeds
1x8
Gearing
Shimano Altus
Brakes
Hydraulic Disk Brakes