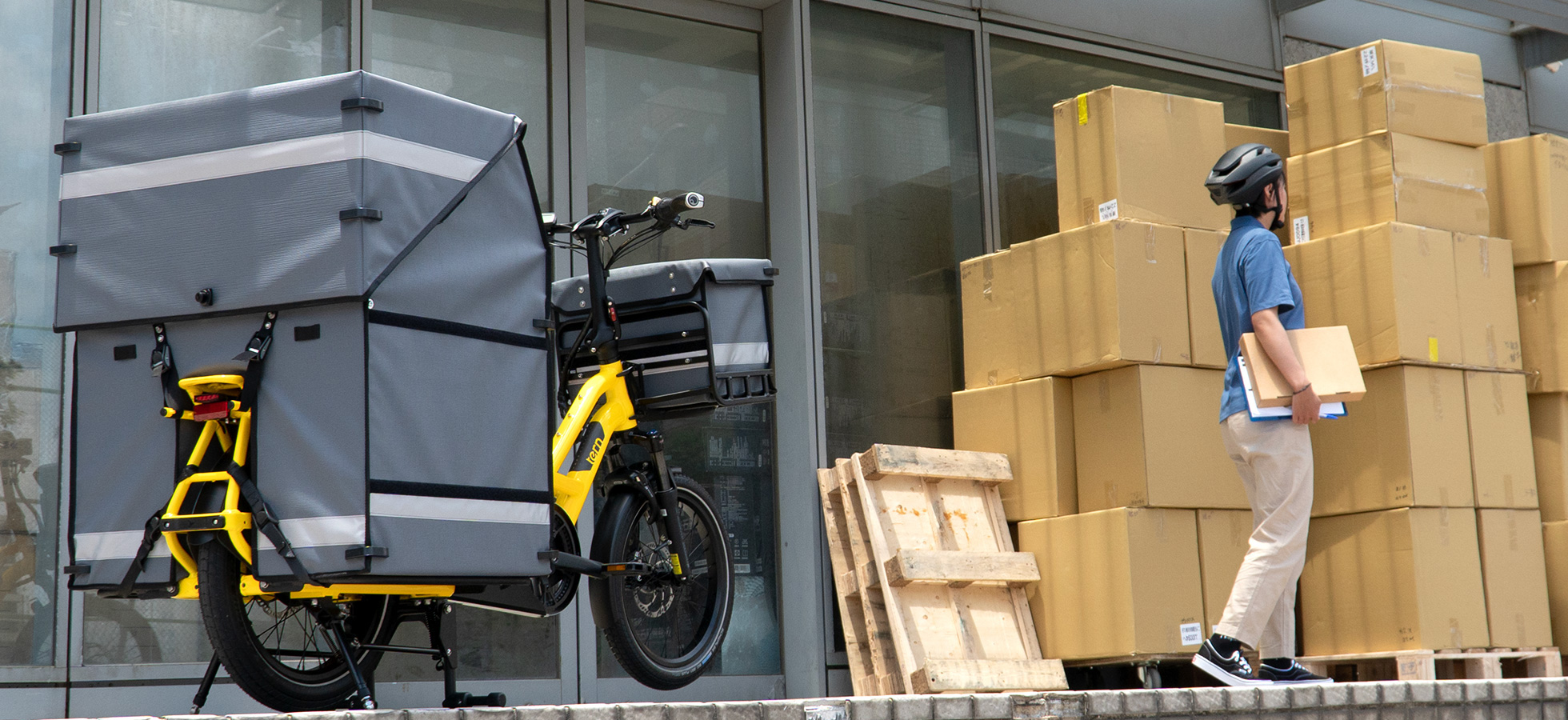 Compact, Commercial-Grade Cargo Boxes
Tern cargo boxes are built to fit seamlessly with the compact GSD in order to create the ultimate urban delivery bike. Supporting a total of 310 liters and 67 kg of cargo, a GSD outfitted with our cargo boxes can be deployed in urban environments where commercial vans or larger cargo bikes can only dream of going.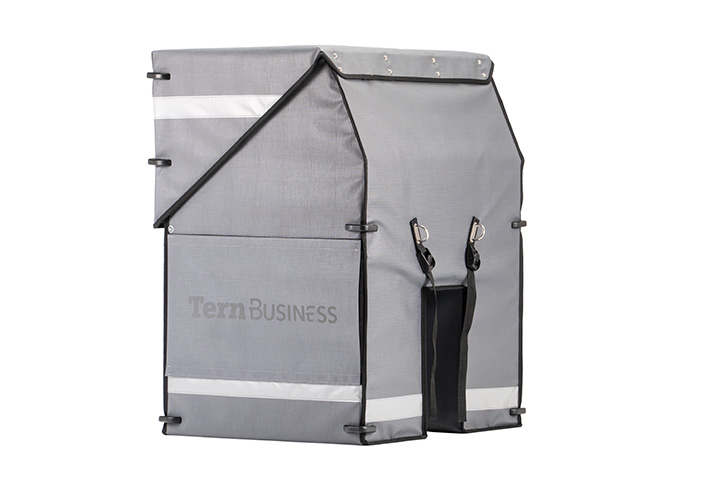 Cargo Box 275
Spacious cargo box in a compact footprint
A spacious cargo box in a compact form factor, the Cargo Box 275 can support a volume of 276 liters and up to 50 kg in weight. Optimized for multiple-stop urban deliveries, such as postal or last-mile delivery, the rear-mounted Cargo Box 275 includes internal shelving to help organize space for parcels of different sizes, and external anti-theft measures such as a re-enforced metal wall structure and a lockable lid. Partnered with the Cargo Box 34, the GSD can be equipped to carry 300 liters of cargo.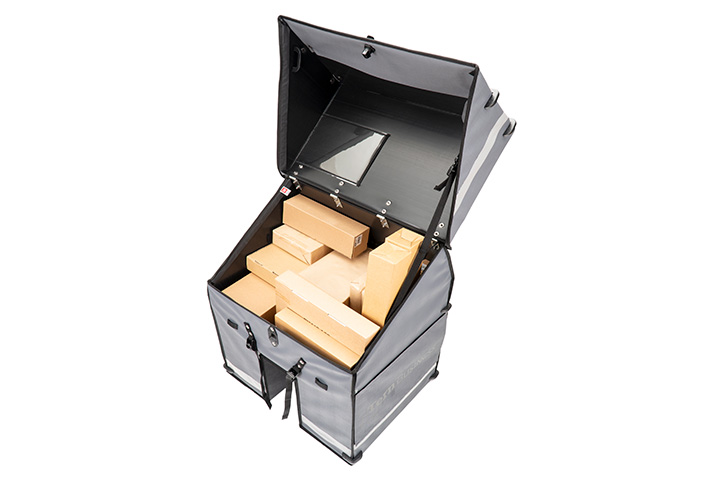 Large lockable lid for easy access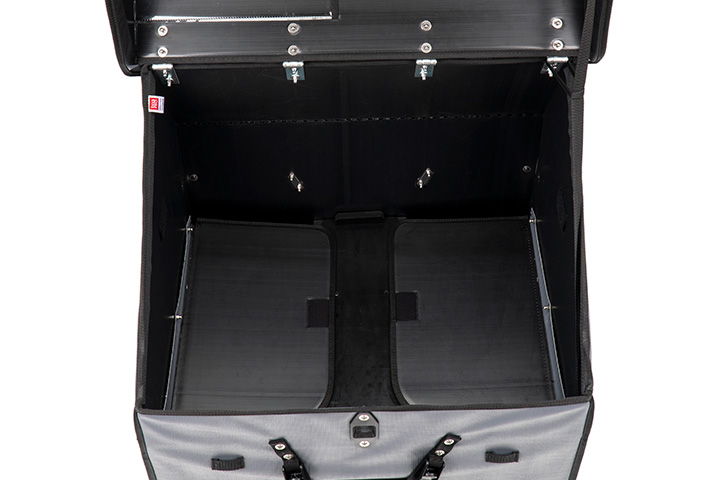 Holds up to 276 liters and 50 kg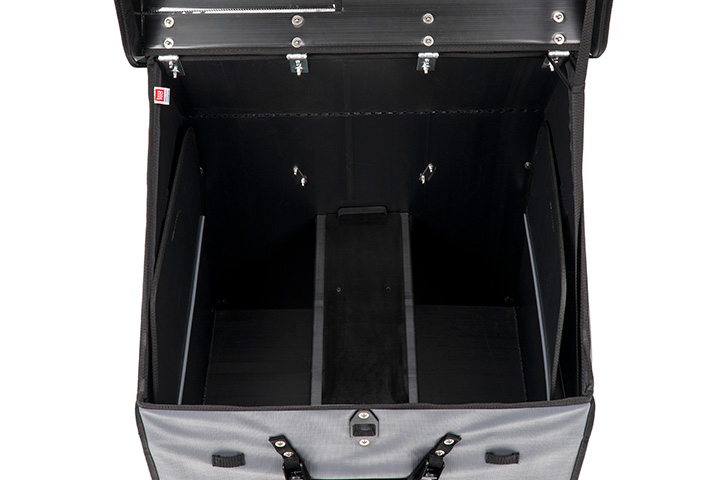 Compartments for separating cargo
Carries up to 276 liters of cargo and supports 50 kg
Lockable lid and strong riveted metal wall structure to keep cargo secure
4-season weatherproof design for daily use in any climate
Commercial-grade build to support delivery fleets
Easily customized with your logo
Large lid allows easy access to cargo, while internal shelving organizes cargo space for different-sized items
Reflective printing for extra safety when riding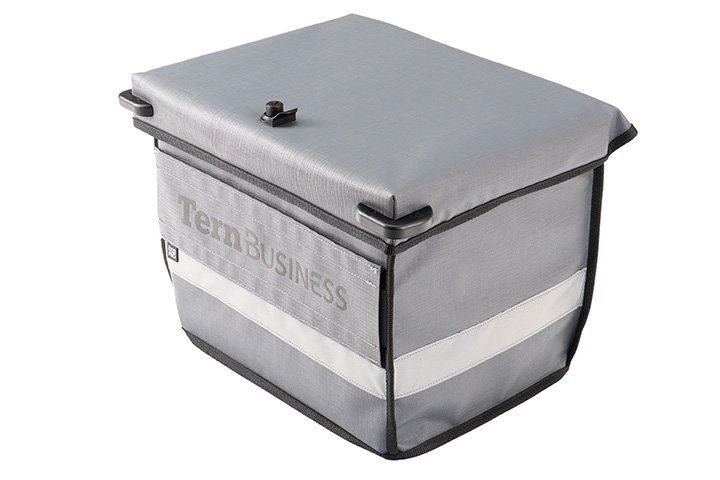 Cargo Box 34
Lockable cargo box for deliveries
The Cargo Box 34 is a commercial-grade lockable cargo box that can be bolted onto the Transporteur Rack. Compatible with all Tern cargo bikes, the 30 x 40 cm box can carry 34 liters of cargo and 17 kg of load. Ideal for delivery fleets, the Cargo Box 34 features a weatherproof design and a sturdy riveted metal wall structure.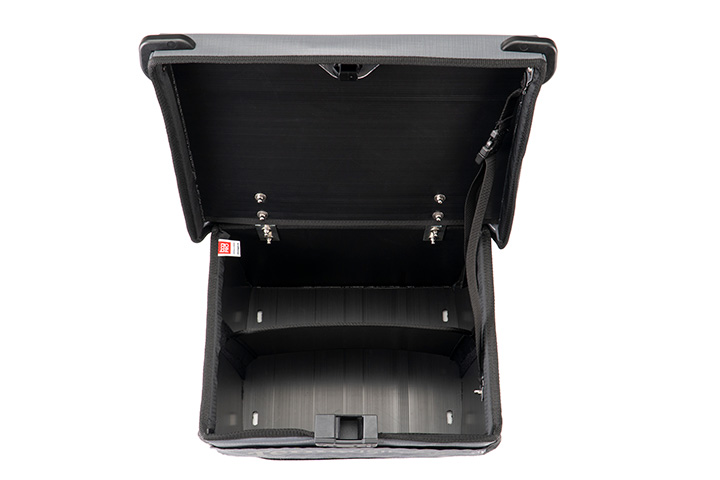 Large lockable lid for easy access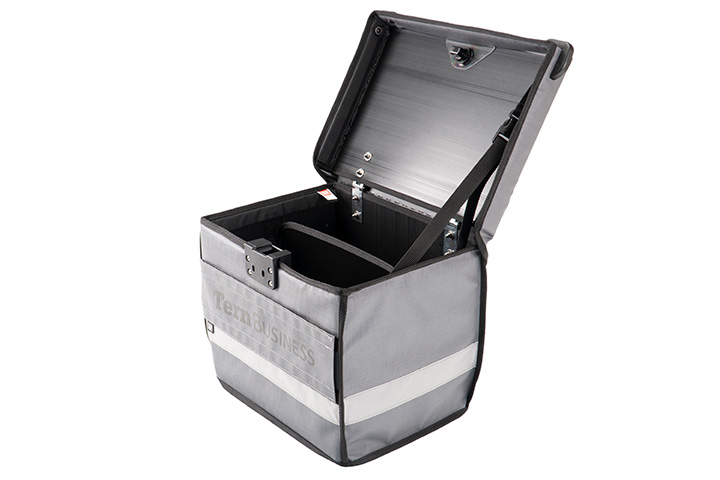 Holds up to 34 liters and 17 kg
Carries up to 34 liters of cargo and supports 17 kg
Lockable lid to keep cargo safe, with a strong riveted metal wall structure to further deter thieves
4-season weatherproof design for daily use in any climate
Commercial-grade build to support delivery fleets
Easily customized with your logo
Large lid allows easy access to cargo
Reflective printing for extra safety when riding
Compatible with the GSD, HSD, or Quick Haul