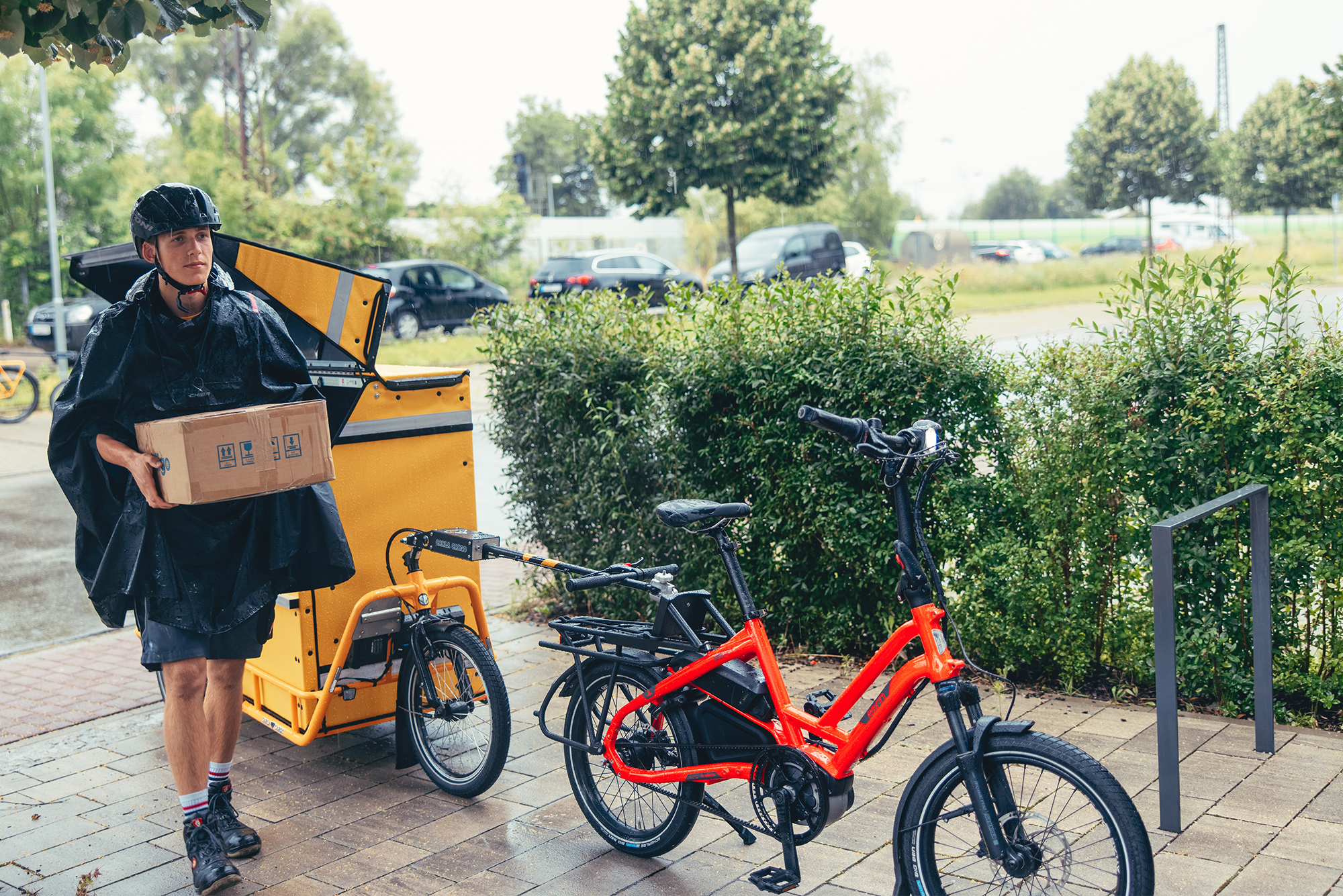 Meet the HSD
The HSD is a mighty-but-mini e-bike that's ideal for fast local deliveries or for tourism businesses that want to offer guests a premium bike experience.
‌
Deliveries
---
The right e-bike can make food and grocery deliveries faster, cheaper, and easier.
Learn More
‌
Hospitality
---
A fleet of well-equipped e-bikes at your hotel or resort can enhance the guest experience and add tons of value.
Learn More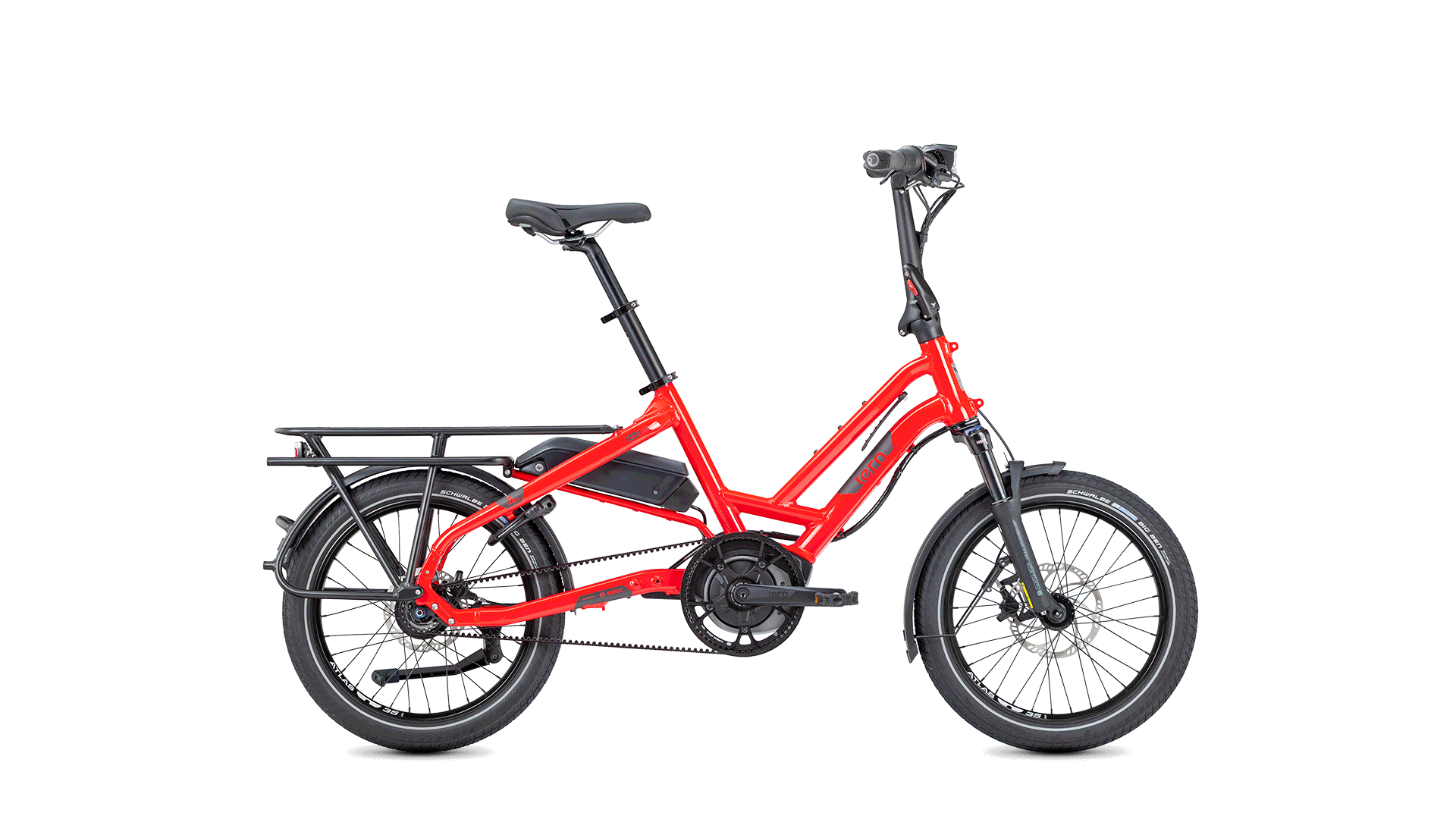 Customize it for YOUR business
We've got a huge range of accessories to customize the HSD to your business. So whether you need to carry backpacks of food, deliver kegs of beer, or carry precious kiddie cargo, the HSD is ready to haul.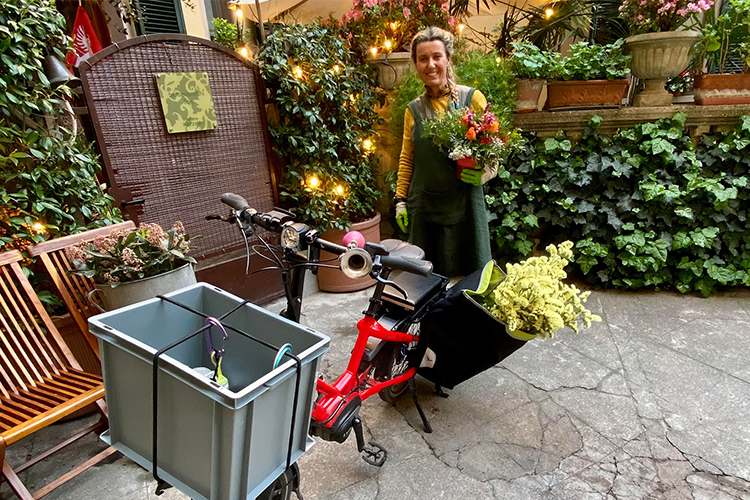 Carries a Load
Despite its diminutive stature, the HSD offers some serious hauling capacity. With a maximum gross vehicle weight of 170 kg (374 lb) and an XL-sized Atlas H Rack, it'll easily deliver a week's worth of groceries or a stack of 10 pizza's (plus beer) for the weekend football game. Used for bike rental, it'll carry one child, a change of clothes, and supplies for an impressive picnic.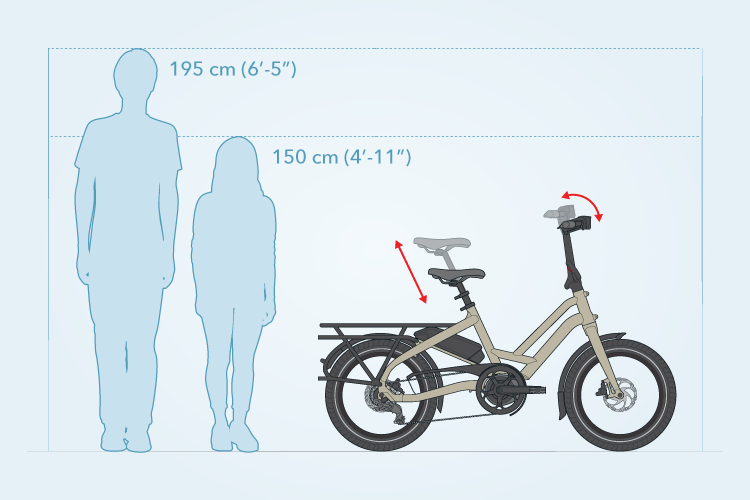 Adjusts to Fit
The HSD resizes in seconds to fit riders from 150 to 195 cm (4'11" to 6'5") without tools, so riders of all sizes can get a comfortable riding position. Your business benefits by stocking fewer bikes (imagine if you needed 5 frame sizes to fit different riders), achieving higher fleet utilization, AND having happier riders.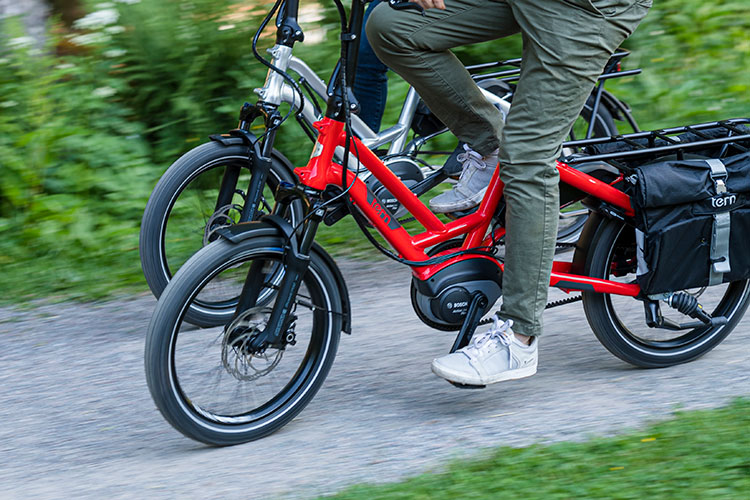 Excellence in Motion
The HSD is made from high-quality parts like the best-in-class Bosch motor system, Shimano or Magura hydraulic disc brakes, and Schwalbe puncture-resistant tires. Premium components and precision engineering make for a better ride, fewer repairs, and a longer service life. Your riders will enjoy the premium riding experience, and you'll enjoy lower maintenance costs and less downtime.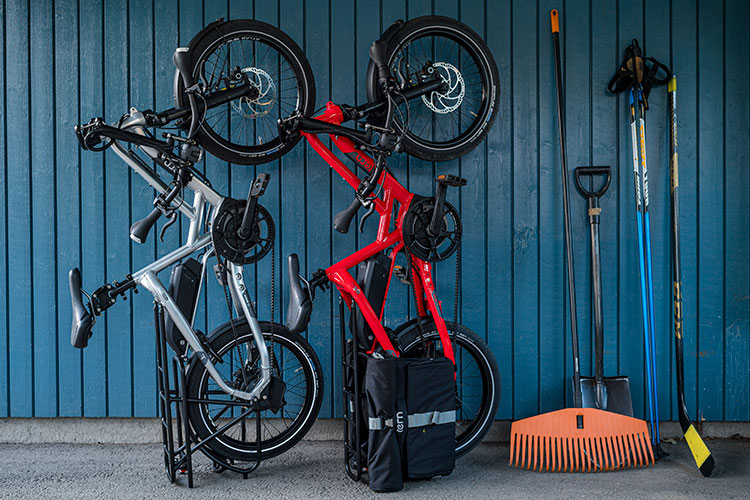 Safe Storage
Storage space costs money but the HSD has a secret power; the HSD flips up for convenient Vertical Parking and takes up about as much floor space as a bag of groceries. Store a small fleet indoors for safety, without having to invest in new parking infrastructure for the bikes.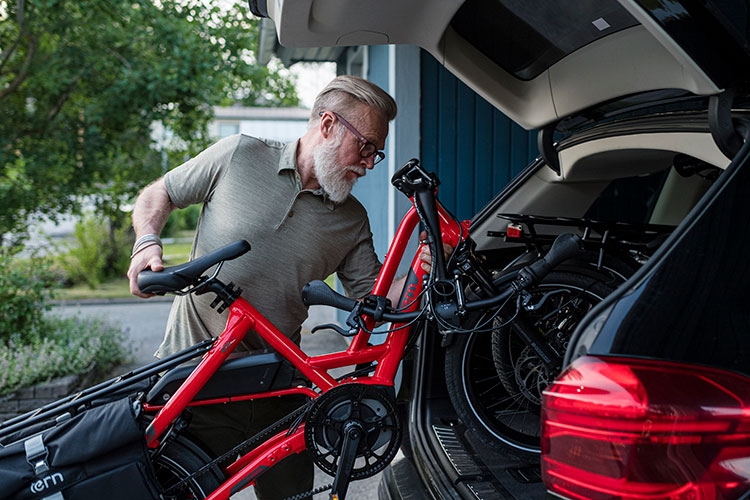 Easy Transport
Just five seconds and the HSD transforms into a flat package that's perfect for fitting inside SUVs, vans, or pickups — no bike rack needed. Fit 5 into the back of a Ford F-150 or 18 in a Sprinter van. We call this FlatFold technology and it makes it easy to move bikes around to wherever they're needed, whether that's a different warehouse, a different hotel, or to the starting point for your customer's day of adventure.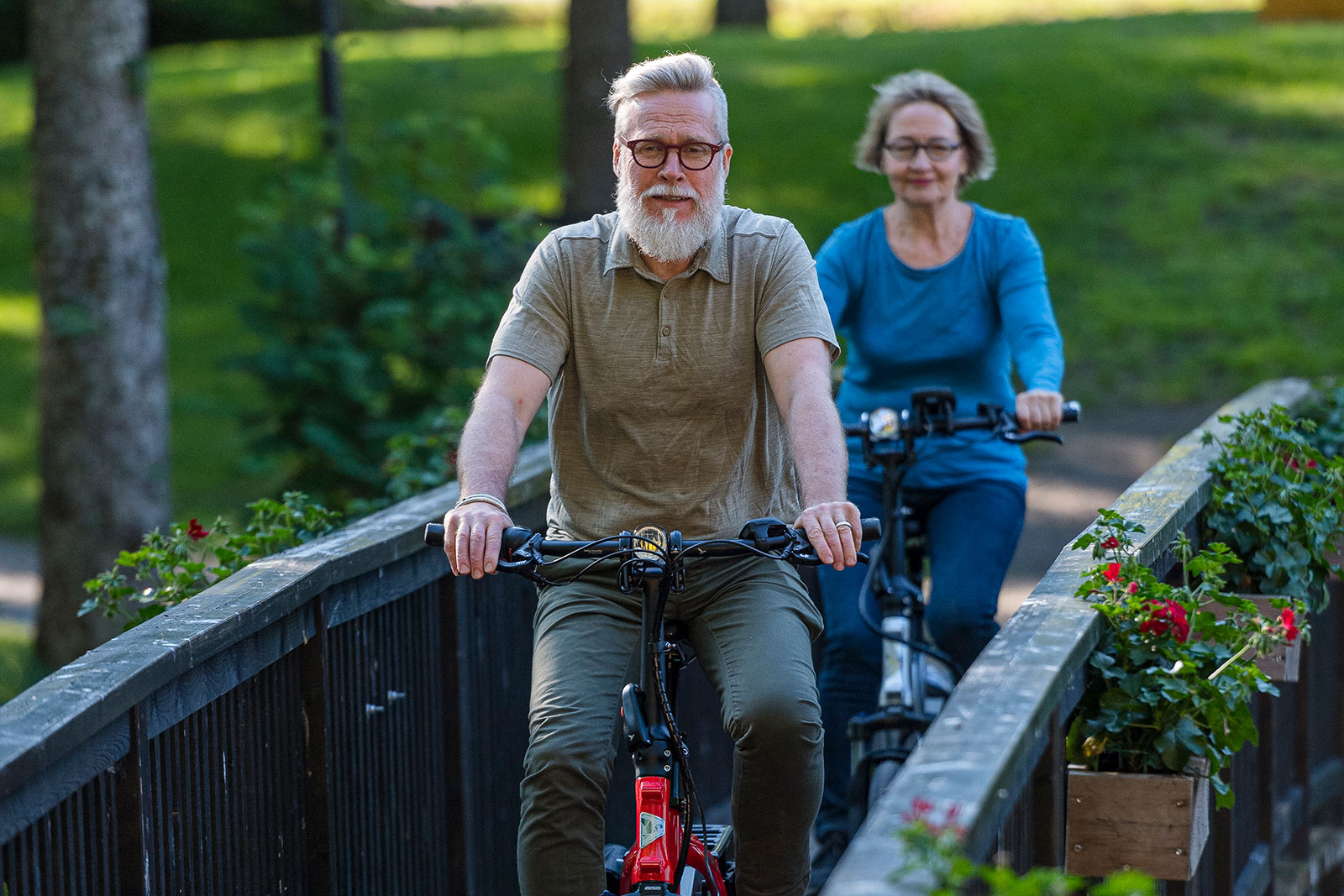 Easy Handling
The HSD is shorter than a standard bicycle, with an extra low center of gravity, making it a breeze to handle in city traffic. Add in the HSD's Easy-Step frame design and comfy upright riding position, and you've got very happy riders.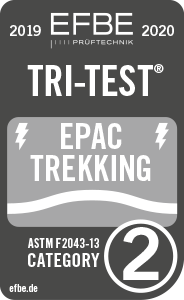 Tough and Tested
A good bike for business needs to be able to take a beating. To make sure the HSD is up for the challenge, we've partnered with EFBE Prüftechnik GmbH, one of Europe's leading bicycle test laboratories, to test the HSD frame and fork to 170 kg (374 lb) according to the rigorous new German DIN 79010 cargo bike standards.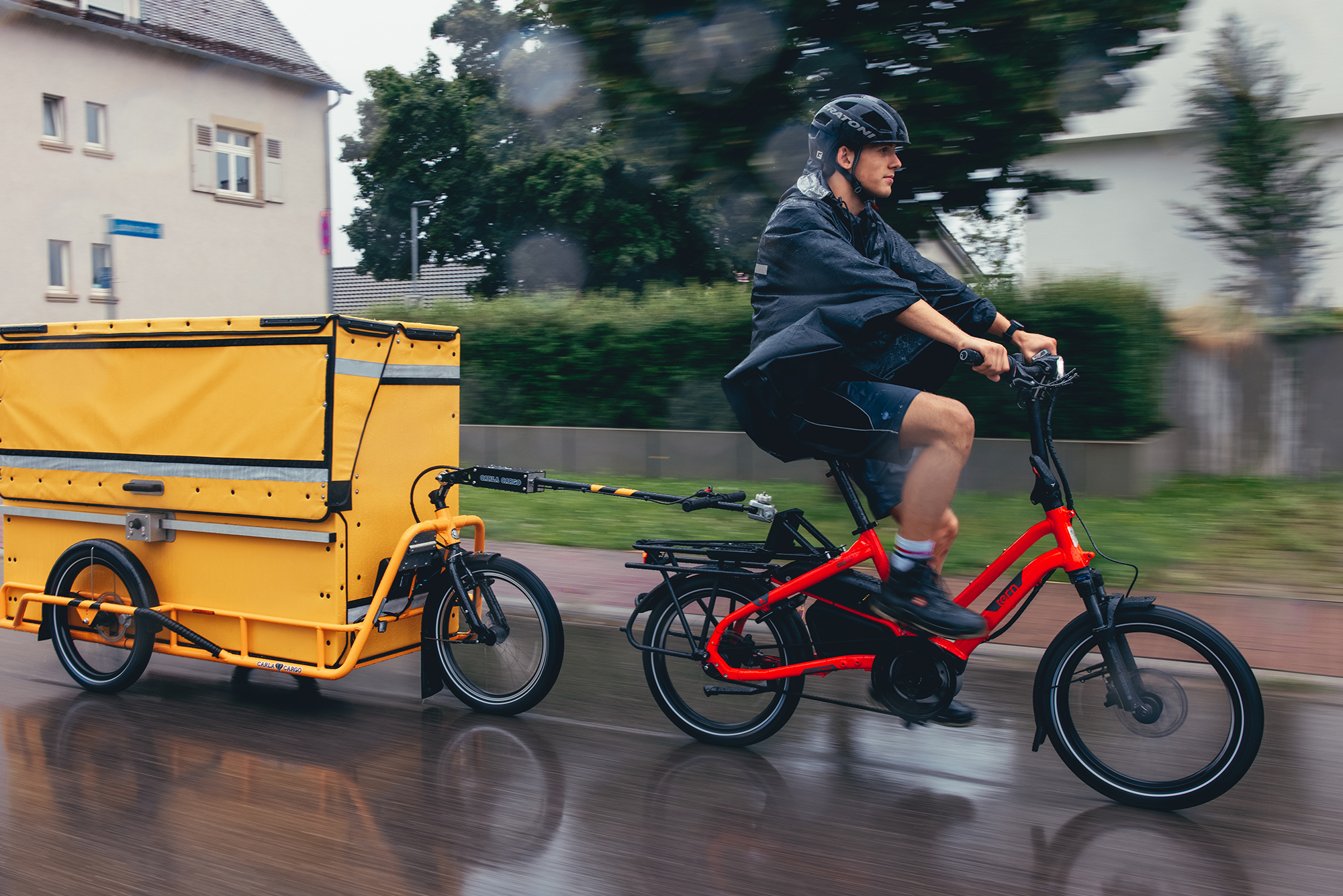 Power Couple
Need to move stuff instead of guests? You don't need a van to help with logistics. Add a Carla Cargo to your HSD and you've got a modular cargo solution that can handle XL loads of bulky luggage and irregularly shaped cargo.
Tailor Your E-Bike Solution to Fit Your Needs
Take Advantage of Tern Accessories and Customization Options
Tern provides a diverse mix of custom accessories that can be mixed and matched to meet a wide range of prices, cargo volumes, and weight requirements. And even our accessories can be customized, say if you need a specialized rack to carry a non-standard-sized crate. So let us know if you want to add company decals, logos, or even a personalized frame color. We are here to match your creativity and ambition.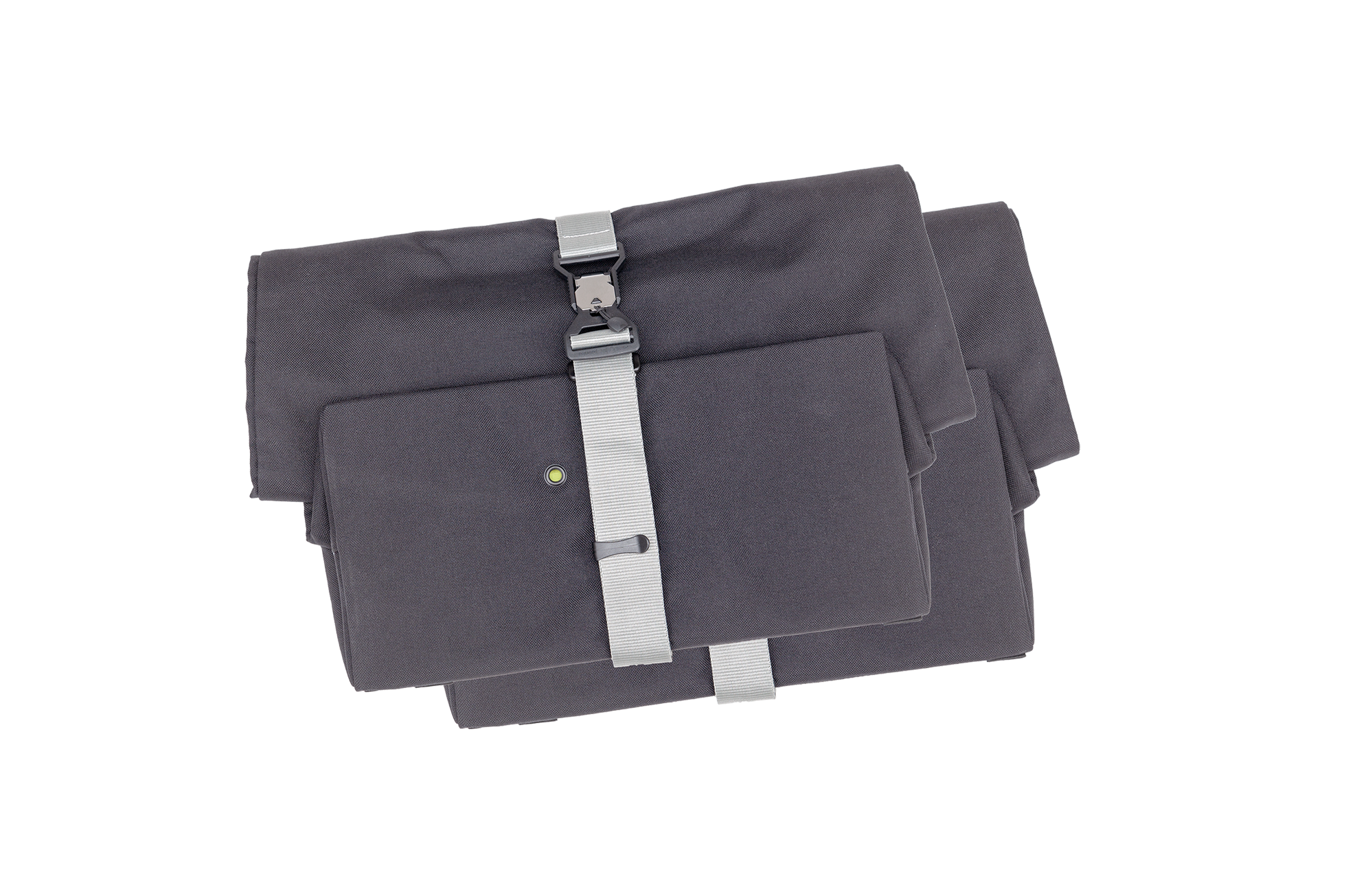 Cargo Hold 37 Panniers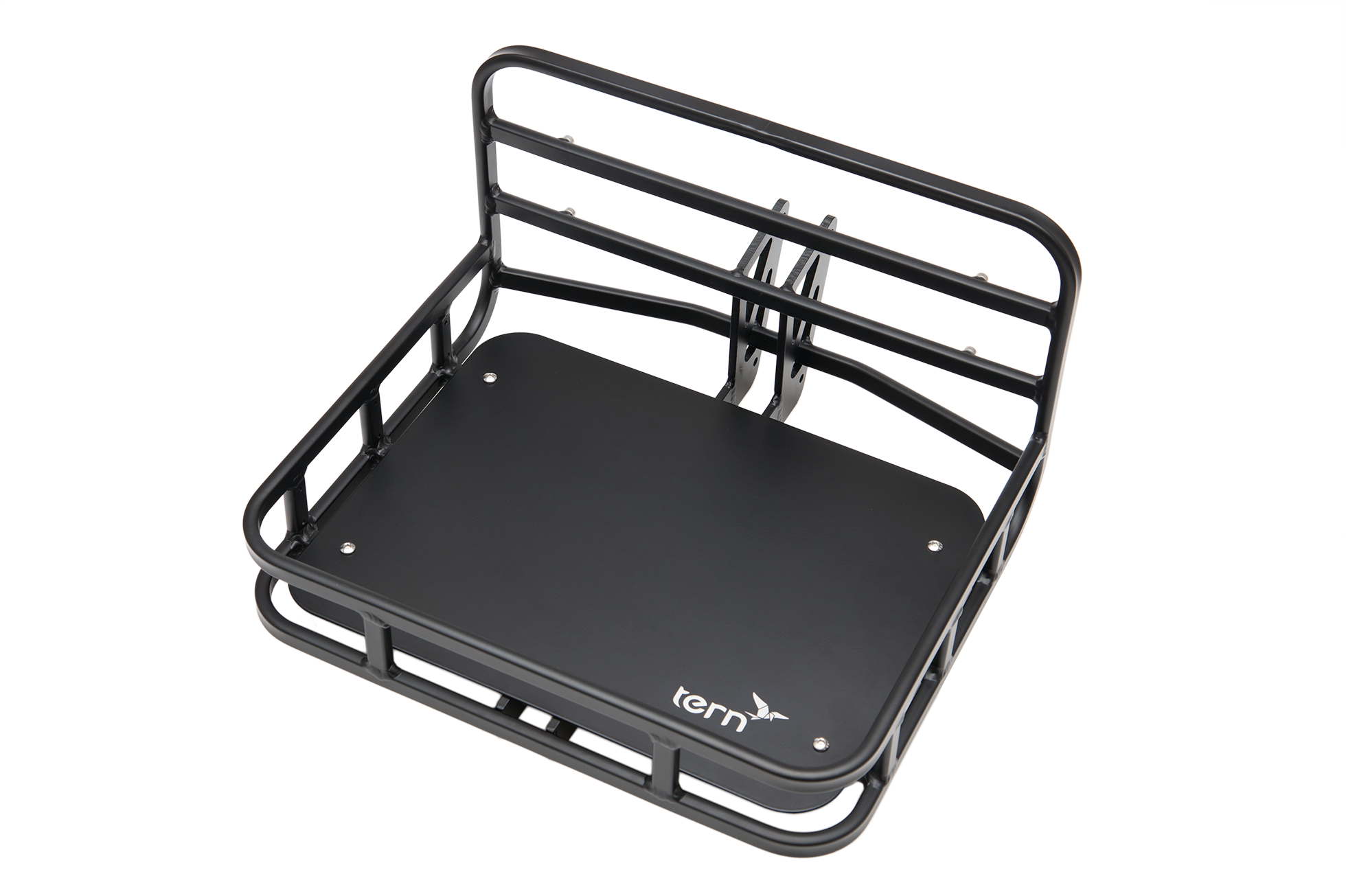 Transporteur Rack
Shortbed Tray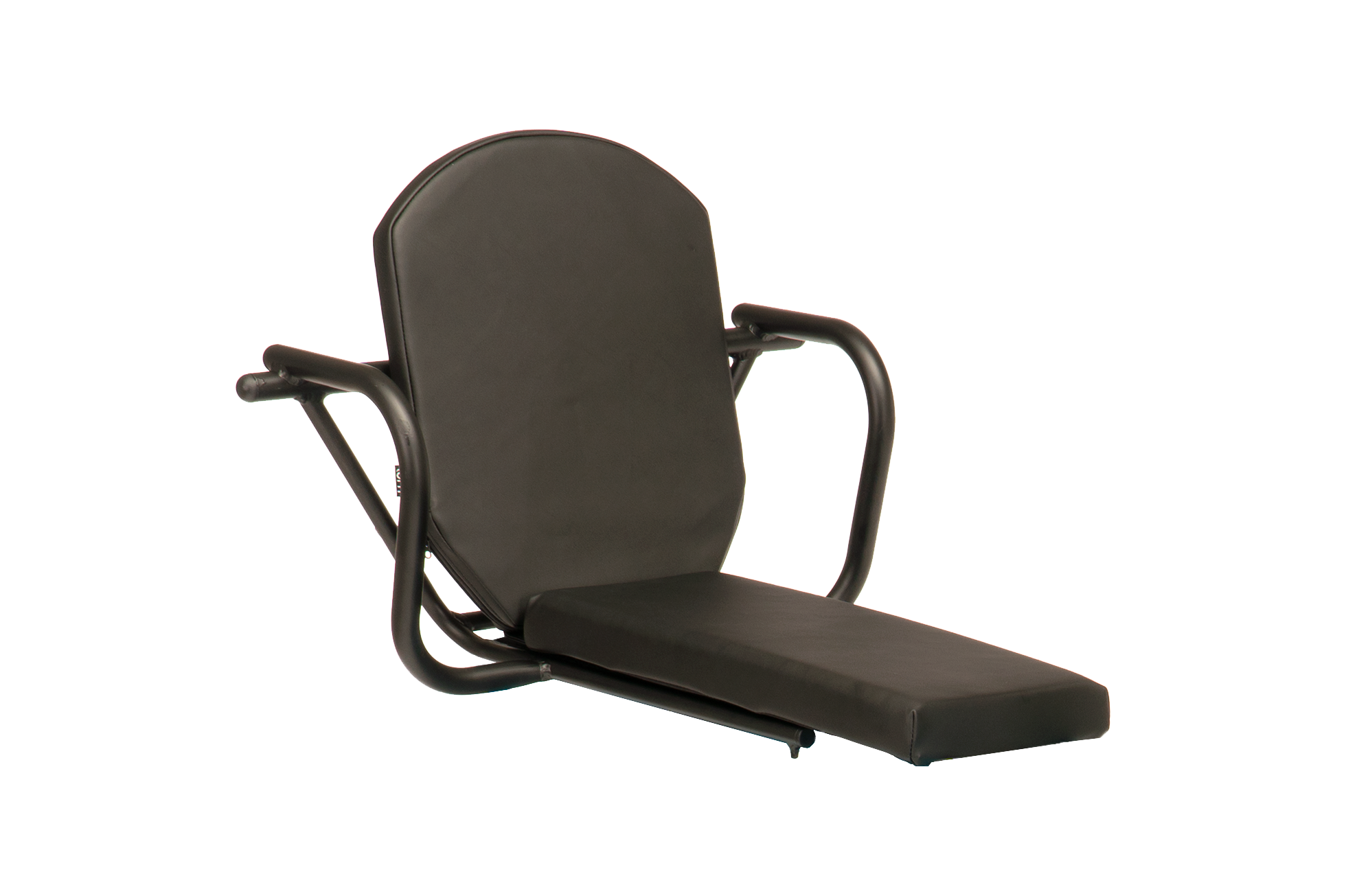 Captain's Chair
Details
Models, colors, and specs may vary from market to market. Contact us for more information.
General Info
---
Colors
Shake Polish, Blue, Red, Limon, Satin Black, Tundra, Dune or Tarragon
Weight
25.4 kg (55.9 lb) - 26.7 kg (58.7 lb)
Suggested Rider Height
150 - 195 cm (4'11" - 6'5")
Max Rider Weight
120 kg. (264 lbs.)
Max Gross Vehicle Weight
170 kg (374 lbs)
Bike Info
---
Frame
Tern HSD, 6061-AL, patented design, Tern sliding dropouts, EFBE Tri-Test approved: 170 kg
Motor
Bosch Performance or Bosch Active Line Plus
Battery
Bosch PowerPack 400 Wh or 500 Wh
Range
Up to 118 km (74 mi)
Frame Lock
ABUS lock, keyed-alike with Bosch battery