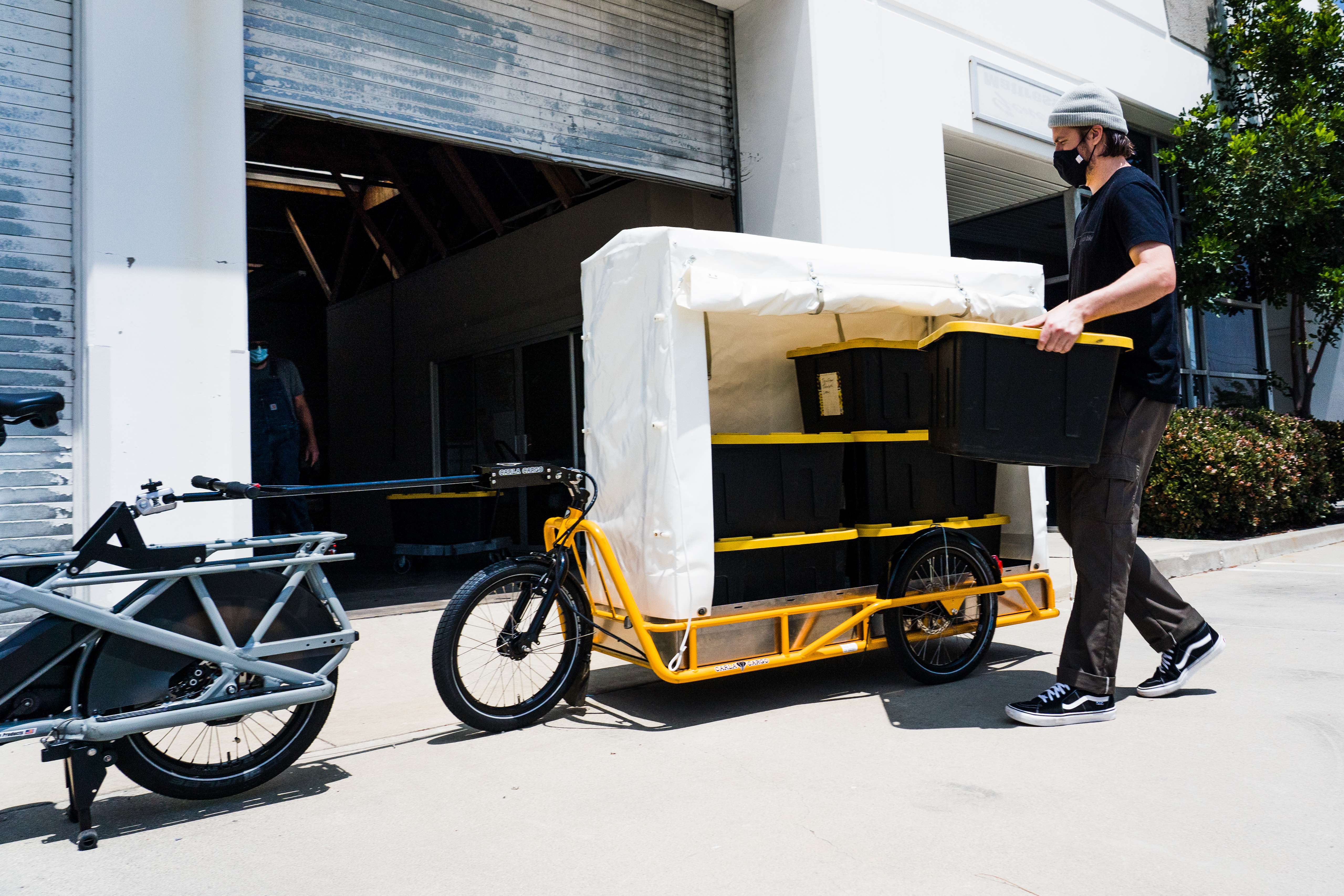 E-Bikes for Heavy Cargo
The right e-bike can help you deliver heavy cargo faster and cheaper while saving on capital and operational expenditures.
5 Reasons to Switch to E-Bikes for Heavy Cargo
1. Make Faster Deliveries
Traffic jams can disrupt your business, causing delays and unhappy customers. But e-bikes can cycle around gridlock and ride right up to the destination—even in narrow alleyways. Plus, riders spend little or no time hunting for parking.
2. Reduce Expenses
How does "Save around $3000 a year" sound to you? Compared to cars, e-bikes are cheaper to maintain and operate. In fact, your one-year savings from a single e-bike may be enough to pay for the bike itself. Plus, switching to e-bikes insulates your business from fluctuating energy prices.
3. Avoid Additional Fees
Unlike cars, e-bikes don't require a driver's license or special registration fees. And because e-bikes can be parked virtually anywhere, you also save on parking—and the inevitable parking violations you'd rack up with a van.
4. Simplify Fleet Management
A single car parking space is big enough to hold a small fleet of e-bikes. And with the GSD, you can give up the parking space entirely. Simply bring the bikes indoors, park them vertically, and worry less about leaving vehicles outside. Need to move more than one bike from Point A to Point B, with only a freeway in between? The GSD folds flat so you can pack a few into the back of a truck or van.
5. Promote Your Brand Locally
Local residents will appreciate that you're not polluting their air and clogging their streets. And with its distinctive looks and optional branding for accessories, the GSD is a good way to make a great impression.
GSD
Heavy-Hauling & Easy-Riding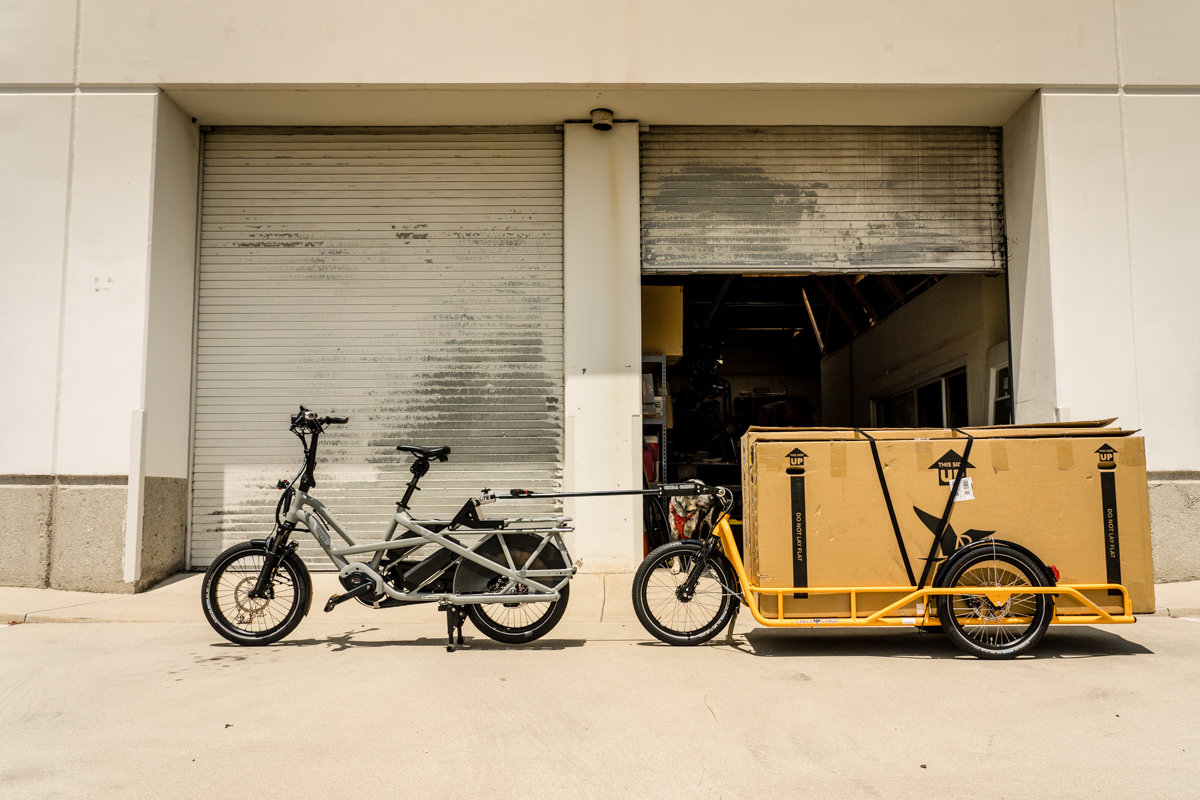 ---
200 kg Maximum Gross Vehicle Weight
Burly rear rack can handle almost anything you can throw at it
Integrated lower decks plus optional extended-width decks for oversized loads
Comfortable to ride and easy to handle by riders of all sizes
Built to last using durable, high-quality, and easily repairable parts
Turn your GSD into the ultimate urban delivery van with Tern cargo boxes
Pair with Carla Cargo trailer for even more capacity