Before you build any part of your business on e-bikes, you need to make sure you're working with a strong foundation. That means the basics—your battery and motor system, frame and fork, and brakes—should be tested and proven safe and reliable.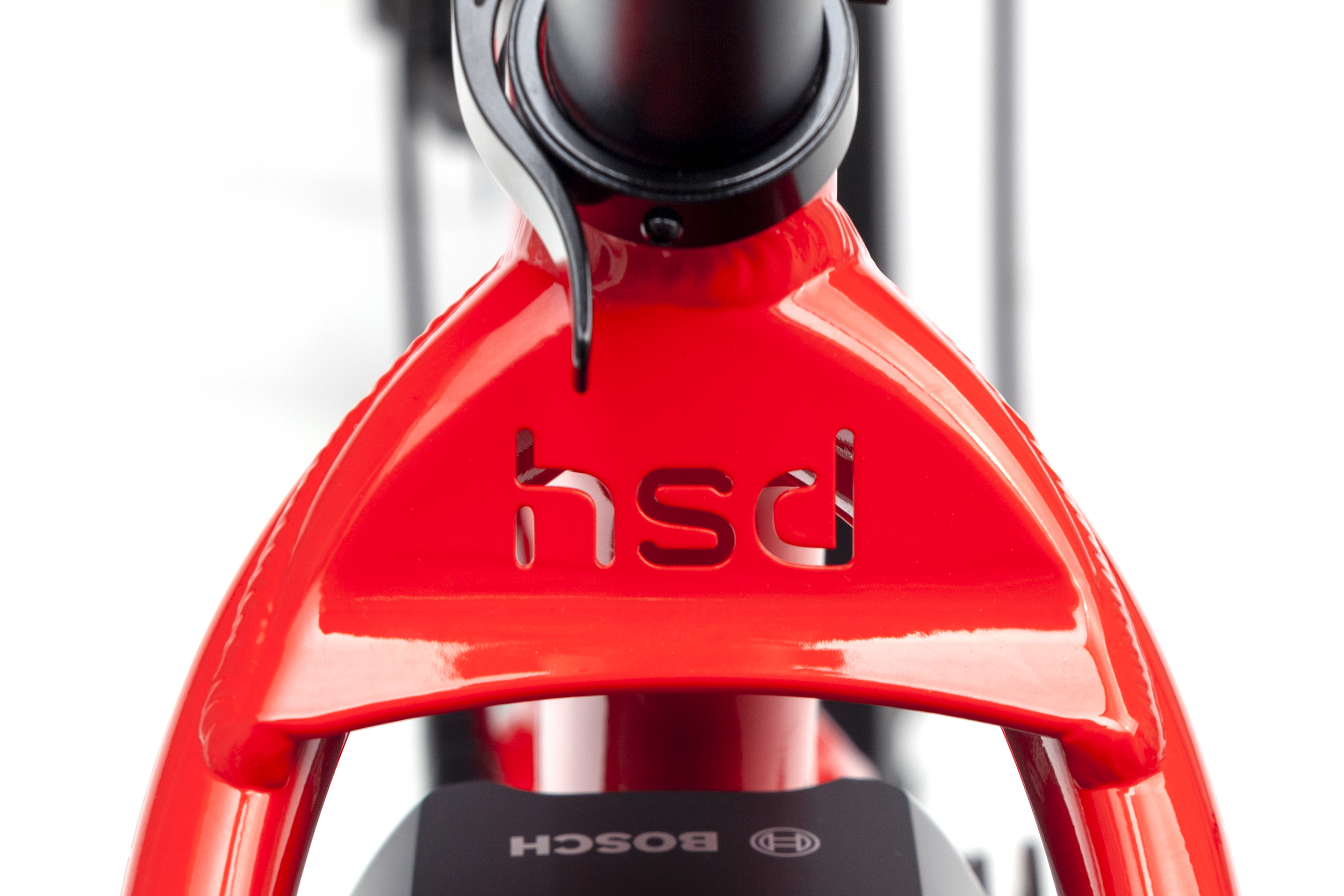 Thanks to the work of third-party testing entities, doing your due diligence is relatively straightforward. By looking for reputable third-party certifications and test results, you can make sure these essential e-bike parts are fit for service.
This article will discuss key safety and reliability indicators to look for (and why they matter).
Batteries & Motor Systems
We'll start with e-bike batteries and motor systems, where failure is perhaps the most costly (and certainly the most dramatic).
As the popularity of hoverboards, e-scooters, e-bikes, and other electric mobility solutions has surged, a number of unfortunate accidents involving lithium-ion batteries have hit the headlines. And there's good reason for caution.
When properly designed, manufactured, and tested, e-bike batteries are safe. But cutting corners carries serious risks. Think about it for a minute: you can hold an e-bike battery in one hand, yet it contains enough power to move an adult rider, a full load of cargo, plus the bike itself several dozen kilometers (even up steep hills!)
The power is really crammed in there, and with that extreme (and extremely useful) energy density comes increased volatility.  Batteries must be carefully designed and assembled, and then appropriately paired with quality motor systems, to ensure that their volatility is safely contained.
Selecting a third-party-tested battery and motor system should be a top priority for all e-bike buyers, and that goes doubly for business users. Bikes for business are ridden more often and across greater distances, which means they're charged more often (many e-bike fires occur during charging).
In addition, business e-bikes tend to be ridden faster and harder, and the batteries may be more likely to get knocked around. That could cause the kind of invisible damage that makes lower-quality batteries more likely to fail and catch fire.
The testing and certification company UL leads the world in e-bike battery safety standards. In cooperation with dozens of experts and industry leaders, they created the UL-2849 e-bike certification in 2020. UL-2849 indicates that an e-bike's battery, motor system, and charger have been carefully investigated for potential hazards, including fire, explosion, and electric shocks.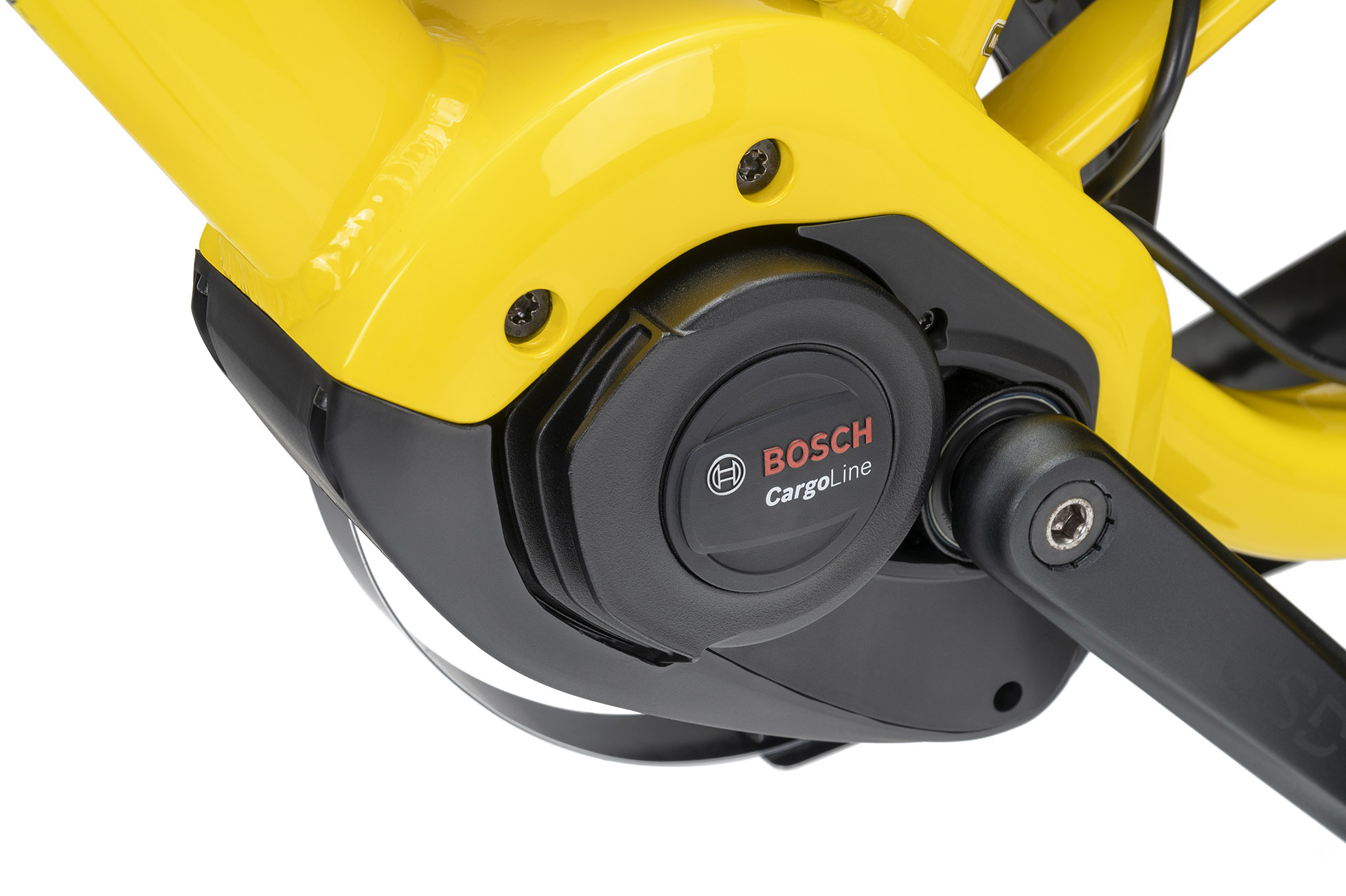 A few high-quality e-bike motor system brands like Bosch have ensured that all their batteries, motor systems, and chargers (and the combination of the three) are UL-2849 compliant. These brands have proven that they have the expertise and experience needed to create safe and safe reliable e-bike batteries.
Going with one of these safety-focused industry leaders for your bike's battery and motor system is the best way to reduce the risk of a battery-related incident among your fleet.
Frames & Forks
Choosing bikes with a strong frame and fork keeps riders and cargo safe and ensures that your bikes will last for years to come.
The truth is, it's easy to make a capacity claim about an e-cargo bike, but it's much harder to back it up. In real-world riding situations, a fully-loaded cargo e-bike's frame and fork are subject to enormous forces. It takes an intensive process of iterative design and testing to create bikes that can safely and reliably withstand those forces.
When considering an e-bike model, look into how it was tested, including which testing standards and protocols were used. Be sure to look for third-party test results from accredited testing organizations (examples include EFBE, TUV, and SGS). These groups not only have the virtue of being impartial, but their deep expertise also makes them uniquely qualified to carry out effective testing.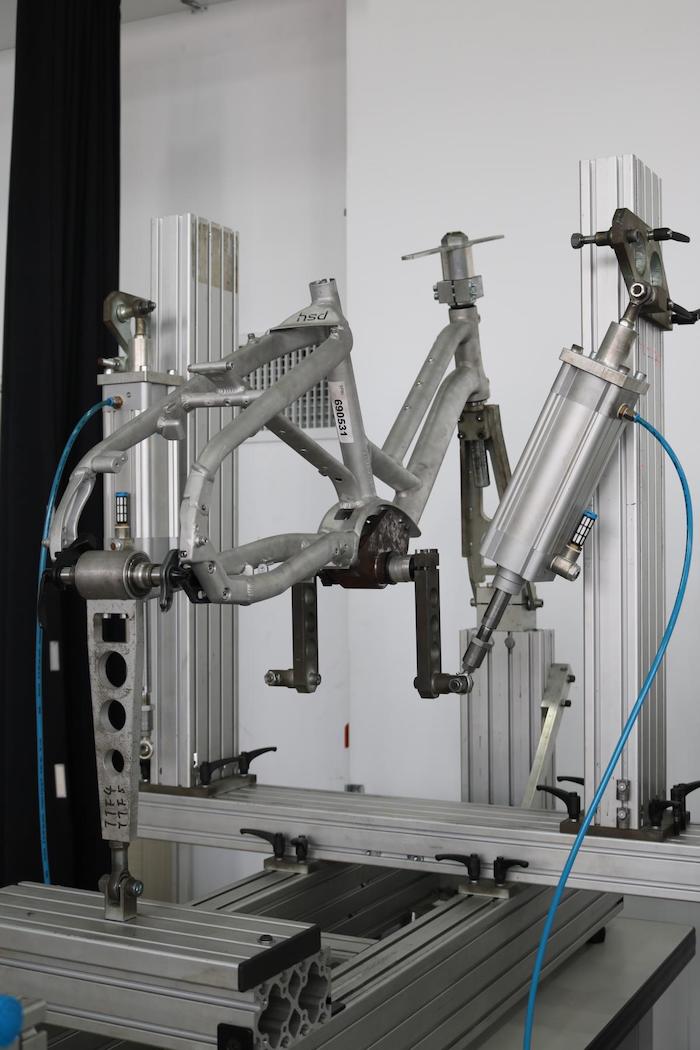 Here's a quick rundown of how we've tested Tern Business bikes:
GSD: Frame and fork passed the demanding EFBE Tri-Test for a maximum gross vehicle weight (MGVW) of 200 kg. To learn more about the Tri-Test and how we tested the GSD, check out this article.
HSD: Frame and fork passed the demanding EFBE Tri-Test for a MGVW of 170 kg.
Brakes
Strong, reliable brakes are an essential e-bike safety feature. Being able to stop quickly and safely keeps riders (including you and your employees) safe and can prevent costly accidents.
Because e-bikes are heavier than conventional bikes and reach high speeds more often, they require more powerful braking systems. Add cargo and/or passengers into the mix, and having brakes you can count on becomes absolutely non-negotiable.
To minimize the risk of accidents due to brake failure, look for brakes that have been proven to withstand the large stopping forces that e-bikes regularly incur. Find out how an e-bike model's brakes were tested, and using what standards.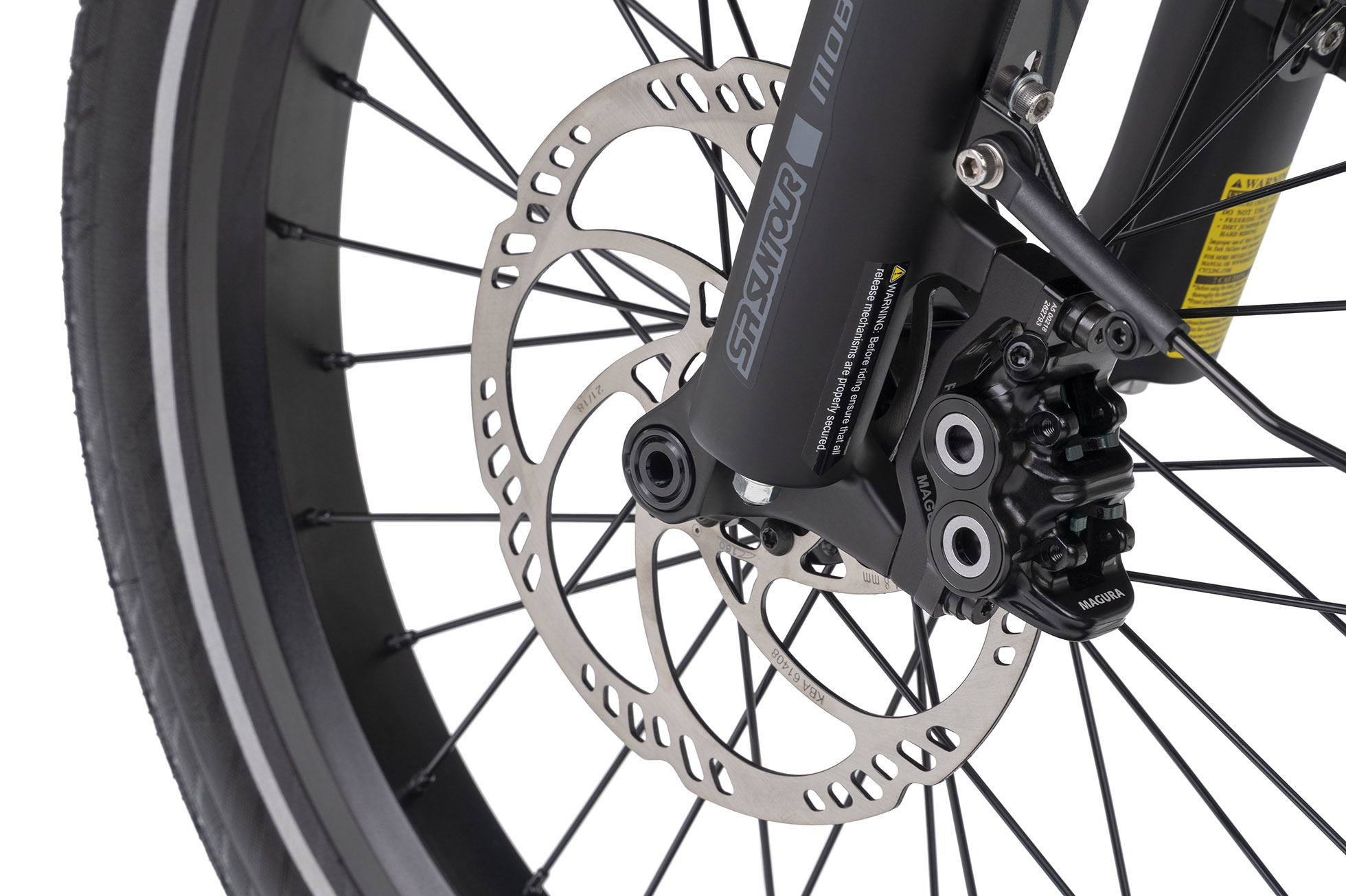 Tern Business bikes feature Magura brakes for their excellent stopping power. Magura develops brakes for heavy motorcycles (including Harley-Davidson and BMW) and cross-applies that knowledge to design extra-strong e-bike braking systems.
Magura uses thicker rotors and more durable calipers to absorb the extra heat produced by e-bikes' larger braking forces (brakes lose power when they overheat). Then they test their e-bike disc brakes using motorcycle-standard dynamometers to make sure the brakes perform well under intense braking conditions. Magura brakes consistently rank very well in independent brake tests carried out by industry publications.
Of course, other e-bike parts can and should be tested, but if a model's battery and motor system, frame and fork, and brakes have all been put through their paces, it's usually safe to assume the bike as a whole is solid.